'NCIS: Los Angeles' Season 10 Mid-Season Finale Spoiler: Agents DeChamps & Anna Kolcheck Are Back; Kensi & Deeks Open Their Bar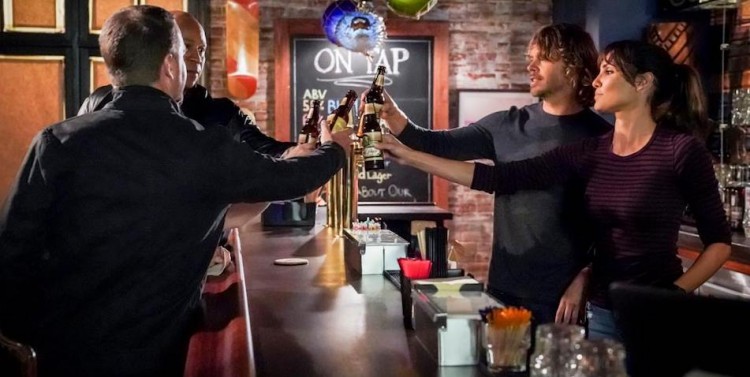 NCIS agent G. Callen and ATF agent Anna Kolcheck story is far from over. In the upcoming NCIS: Los Angeles Season 10 mid-season finale, Anna will appear in the series once again. However, it is unclear if it has something to do with their romantic relationship or something else.
In an earlier episode of the 10th season of NCIS LA, Anna (Bar Paly) was sentenced to seven years in prison for shooting an unarmed suspect in an NCIS-AFT joint operation last season. It was hard for Callen as Anna told him that she shouldn't be in prison if the former told a different story to the investigators. Callen, however, told them the truth.
Meanwhile, NCIS special agent Nicole DeChamps (Marsha Thomason) will team up with the LA squad to look into a case involving a Marine reservist with a history of PTSD. Apparently, the serviceman disappears after he got drunk and got involved in an altercation. The episode title, "Joyride," suggests that the team could travel out of LA to find the missing Marine reservist or he himself went on a joyride with someone and ended up in trouble.
It looks like Kensi (Daniela Ruah) and Deeks (Eric Christian Olsen) will also open their bar in Episode 11. In the previous episode, the couple hired Deeks mother as the bar manager. The LAPD detective expressed his opposition to the idea at first. But he knows that they made the right decision as his mother has proven her skills in making exceptional cocktails.
NCIS: Los Angeles Season 10 Episode 11 will air on December 16 at 9:30 p.m. ET on CBS. This would be the series last episode of the year before taking its holiday hiatus.
NCIS LA will be backed in January with a brand new episode, possibly the Kensi and Deeks' wedding. The much-awaited nuptial is definitely happening and Kensi is expected to walk down the aisle after Christmas, as revealed by NCIS showrunner R. Scott Gemmill.
If it's going to be a January wedding, that would be a great way to start the new year for the team. The NCIS LA agents had a tough year. They almost lost Hetty (Linda Hunt) in Vietnam, had a near-death experience in Mexico, and faced an investigation for their unsanctioned mission in the country. Although Hetty is missing again this season, Hunt has assured that she will reprise her character anytime soon.
© 2021 Korea Portal, All rights reserved. Do not reproduce without permission.