'The Last Empress' Episodes 9 & 10 Spoilers: Woo Bin Finds A Chance To Kill The Emperor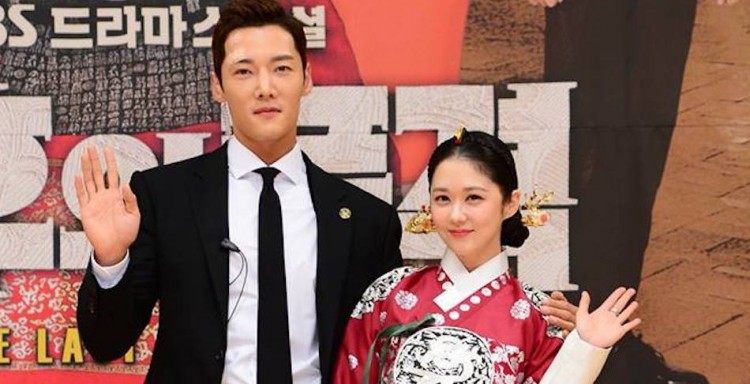 Na Wang Sik will do everything to avenge the death of his mother. He will make an attempt to kill the emperor in the upcoming The Last Empress Episodes 9 and 10 this week.
As he assumed a new identity as Chun Woo Bin, Wang Sik got hired as a close-in bodyguard for Emperor Lee Hyuk (Shin Sung Rok) and her new empress Oh Sunny (Jang Na Ra). Woo Bin (Choi Jin Hyuk) will also find in the palace Ma Pil Joo (Yoon Joo Man), the man who tricked and almost killed him.
It looks like Emperor Lee Hyuk will finally find out that Na Wang Sik is still alive as he was seen pointing a gun on Ma Pil Joo's head while Min Yoo Ra's (Lee Elijah) is watching at the side. The emperor earlier ordered Pil Joo to eliminate the only witness on the hit-and-run incident that he got involved in.
As for Oh Sunny, she will be out with the emperor on her first official function as the new Empress. The Last Empress is set in a hypothetical constitutional monarchy in 2018. It follows the story of a stage musical actress, Oh Sunny, who marries the emperor. As she searches for true love and happiness at the palace, Oh Sunny gets entangle with the murder of the emperor's grandmother.
Elsewhere, Emperor Lee Hyuk's mother, Empress Dowager Kang (Shin Eun Kyung), is determined to find a flaw in Yoo Ra. She can't stand that the Emperor's secretary, whom she once kicked out of the palace, has returned and even assumed a higher position as the royal family's head secretary. It looks like Dowager Kang will pay someone to create a damaging story about Yoo Ra.
"This scene will be exciting to watch, with the villainy of both characters," Soompi quoted a source from the drama production as saying.
Meanwhile, The Last Empress ranked No. 4 in the recent list of buzzworthy dramas from November 26 through December 2. The SBS TV series scored 8.11 percent and followed Encounter, SKY Castle, and Memories Of The Alhambra on the list.
The Last Empress lead actress Jang Na Ra also made it to the top 10 of most buzzworthy drama stars for the week. The series airs on Wednesdays and Thursdays at 10 p.m. on SBS.
© 2019 Korea Portal, All rights reserved. Do not reproduce without permission.