Choi Jin Hyuk's Drama 'Tunnel' To Mirror 'Strong Woman Do Bong Soon' Success, Registers High TV Ratings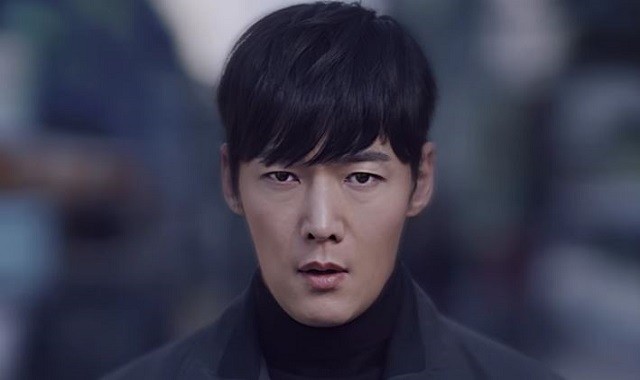 A new suspense drama from the South Korean cable channel OCN is poised to follow the TV rating success enjoyed by "Strong Woman Do Bong Soon." Choi Jin Hyuk's new drama "Tunnel" posted impressive viewership shares during its debut episode.
The first episode of Choi Jin Hyuk's new series "Tunnel" recently became OCN's highest rated drama premiere. Aired on March 26, Sunday, the said episode reached peak viewership shares of 3.7 percent, according to Nielsen Korea, as cited by Yonhap News. Across the South Korean nation, the drama also registered TV ratings of 2.8 percent.
Given the said OCN production's peak 3.7 percent viewership share, "Tunnel" can also be considered as one of the top-rated dramas on South Korea's cable channel networks. Similar to the hit JTBC drama "Strong Woman Do Bong Soon," Choi Jin Hyuk's suspense series posted strong viewership shares during its first-week broadcast and is expected to show an upward trend in ratings.
Meanwhile, "Tunnel" tells the story of the police detective named Gwang Ho (Choi Jin Hyuk) who was tasked to investigate a series of murder cases where the serial killer marks his victim's feet with numbered dots. Residing in 1986 Seoul, the detective suddenly finds himself traveling 30 years into the future as he crossed through a tunnel in pursuit of the killer.
The detective's modern day challenges then ensued with the "Tunnel" protagonist Gwang Ho partnering with the detective Sun Jae (Yoon Hyun-Min) and the criminal psychology professor Jae Yi (Lee Yoo-Young). However, Gwang Ho's sojourn into the future becomes a complicated journey as he discovers that the serial killer has resumed his murderous activities.
In other news, some critics claimed that "Tunnel" has many similarities with the 2016 tvN suspense series "Signal" given its common "time-slip" concept. However, the OCN drama's producing director (PD) Shin Yong Hwi commented that he never thought too much about the similarities between "Tunnel" and "Signal."
The filmmaker made the revelation during the press event held for "Tunnel" where he also shared that the "time-slip" element was a necessary plot line in the said OCN drama, Sports Chosun quoted the PD as saying. He clarified that they were not following the growing "time-slip" story trend prevalent in many South Korean dramas.
"Tunnel" airs every Saturday and Sunday on OCN. Watch a teaser clip below:
© 2019 Korea Portal, All rights reserved. Do not reproduce without permission.