Park Shin Hye Teases 'Memories Of The Alhambra' Role Will Be Different From 'Heirs' & 'Doctors'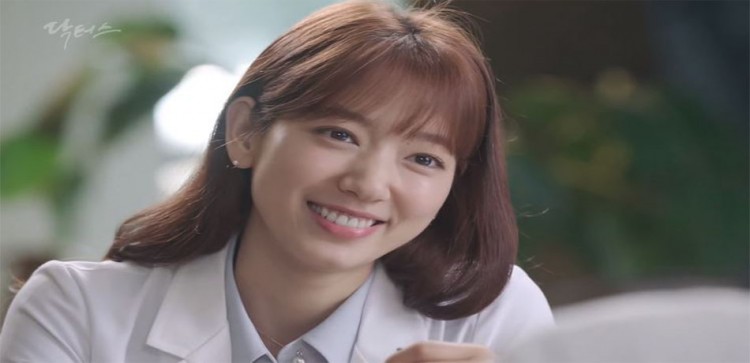 After more than 10 years in the South Korean entertainment industry, Park Shin Hye was able to showcase her acting prowess in various roles and genres that ranged from melodrama, suspense, to horror. Recently, The Heirs actress shared her excitement for her upcoming drama Memories of the Alhambra.
Park Shin Hye is set to make her drama comeback with the fantasy romantic series Memories of the Alhambra. Portraying the lead female character Jung Hee Joo, the actress promised to show a different side of herself in the said production. Choi Tae Joon's girlfriend made the revelation during a Naver V Live update where she talked about the drama's filming activities in Spain.
After disclosing her excitement for Memories of the Alhambra, Park Shin Hye also commented on the acting preparations she had to complete to portray her role more effectively. Having played various characters in past productions, the former child star even teased that her role in the upcoming series will be different from her previous dramas.
Avid fans last saw the actress in the 2016 SBS series Doctors where she portrayed a rebellious student who grew up to become a successful physician. Prior to the said SBS drama, Park Shin Hye appeared in Pinocchio and The Heirs where she played the role of a TV reporter who is unable to tell a lie and a poor student who fell in love with a wealthy young man, respectively.
In Memories of the Alhambra, viewers will see a more mature Park Shin Hye as she exemplifies a character whose life struggles included having to give her dreams and trying to survive in a foreign place to support herself and her younger brother. The actress' character Jung Hee Joo eventually became a small hostel owner in Spain where she ended up meeting Hyun Bin's character Yoo Jin Woo.
It appears that Park Shin Hye chose Memories of the Alhambra as her new drama project given the way that the character Jung Hee Joo found stability amidst all the challenges that came her way. In a previous interview with Harper's Bazaar, she revealed how she would typically gravitate towards characters and productions where viewers will end up feeling a "healthy sense of stability." She explained, "I think it's because what I want most in life is to know that I have my two feet firmly planted in the ground."
Memories of the Alhambra is expected to premiere in November on tvN. Apart from Park Shin Hye and Hyun Bin, the drama will also feature EXO's Chanyeol, Lee Si Won, Kim Eui Sung, and more.
© 2023 Korea Portal, All rights reserved. Do not reproduce without permission.