'Clean With Passion For Now' Actress Kim Yoo Jung Assures Fans There Is Nothing To Worry About Her Health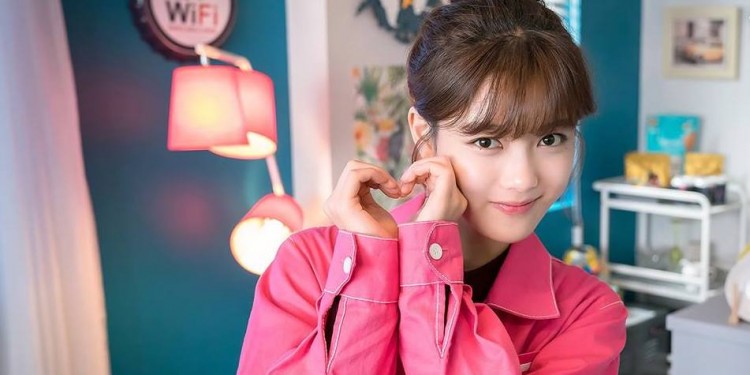 Korean actress Kim Yoo Jung opened up about her health condition and assured everyone that there is nothing to worry about her. Kim has been diagnosed earlier this year with hypothyroidism when she is about to start filming for Clean With Passion For Now.
During the press conference for her new drama, the actress said she is trying to stay healthy but also revealed that it takes a lot of effort to manage her condition. She thanked the cast and crew of the JTBC show for taking care of her while filming the K-drama.
"The drama is so bright and cheerful, and it feels like it gives strength to a person, so I feel cheered up while filming. You don't have to worry," she said.
The production of Clean With Passion For Now was halted in February after Kim was diagnosed with hypothyroidism. The show decided to give Kim some time to seek treatment for her condition. Filming resume in September.
Thirty But Seventeen actor Ahn Hyo Seop was originally cast to portray the lead male character but he withdrew from the drama due to scheduling conflicts after the production was delayed. He was replaced by Yoon Kyun Sang.
Clean With Passion For Now tells the story of cleaning company CEO Jang Sun Kyul (Yoon Kyun Sang), who has mysophobia or fear of germs, and Gil Oh Sol (Kim Yoo Jung), a passionate job seeker who has no time to clean up her place and herself. The two keep running into each other until Oh Sol gets hired in Sun Kyul's company.
Meanwhile, JTBC also released a highlight video for Clean With Passion For Now ahead of the show's premiere to give viewers a glimpse of what to expect on the series. Aside from the main characters Jang Sun Kyul and Gil Oh Sol, the clip also showed Oh Sol's neighbor Choi Kun (Song Jae Rim) and Sun Kyul's highly-skilled Secretary Kwon (Yoo Sun). It also features the company's cleaning fairies Lee Young Sik (Kim Min Kyu), Kim Dong Hyun (Hak Jin), and Hwang Jae Min (SURPRISE U member Cha In Ha).
Clean With Passion For Now premiered on November 26 at 9:30 p.m. KST. It airs on Mondays and Tuesdays timeslot.
The romantic comedy series is Kim Yoo Jung's comeback on television after the hit 2016 K-drama Love In The Moonlight with Park Bo Gum. Kim decided not to take the national College Scholastic Ability Test last year to focus on her acting career.
© 2023 Korea Portal, All rights reserved. Do not reproduce without permission.