BTS's 'Burn The Stage' Breaks One Direction Record; Declared As Highest-Grossing Concert Film Of All Time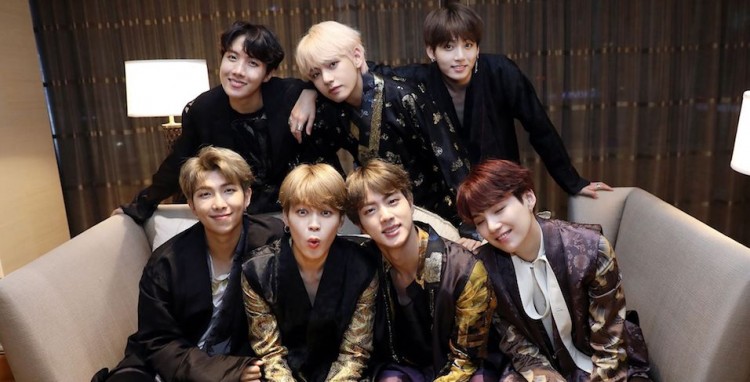 It is safe to say that BTS has already smashed all kinds of records now. The current biggest boy band on Earth has shattered records in music charts, concert venue, and more that are related to their music and philanthropy work. Now, they also broke movie records.
The Korean boy group's first film ever has united its fans once again in another record-breaking performance. Burn The Stage: The Movie has broken One Direction's film achievement as well as the box office records of concert films in the United States.
Forbes Magazine reported that BTS's new documentary film is now the highest-grossing cinema musical production of all time. It smashed the record earlier set by One Direction in 2014, making the BTS's movie the highest-grossing concert film of all time.
Burn the Stage: The Movie recorded $1.2 million at the U.S. box office on the first day of its release on November 15. It also earned an additional $2.3 million over the three-day weekend. In four days, the documentary film rake in a total of $3.54 million in the U.S. box office alone.
The film amassed $7.6 million worldwide over the weekend and earned a four-day total of $9.3 million ticket sales outside the U.S. The movie also recorded pre-premiere ticket sales of nearly a million tickets as viewing parties were set up across the globe.
One Direction previously held the record of highest grossing event cinema production of all time for its One Direction: Where We Are - The Concert Film in 2014. The movie was released worldwide on October 11, 2014 and recorded a net total of $4.8 million.
Netizens were impressed of the BTS's latest feat considering a large part of the footages in the movie have already been seen in the original Burn The Stage documentary. The original series was aired via YouTube Red earlier this year.
Both versions of the BTS's docu follows Jin, Suga, J-Hope, RM, Jimin, V, and Jung Kook during their 2017 Live Trilogy Episode III: The Wings world tour. The seven-member group visited 19 cities around the world and 40 concerts for their previous world tour.
Burn The Stage: The Movie premiered in more than 70 countries worldwide. It features some behind-the-scenes look at the group's concerts and travels. The movie version added some new footages as well as new interviews with the members.
BTS is currently on their Love Yourself world tour. They kick off the Japan leg of the tour on November 13. Their next stop is in Osaka, Japan for a three-night concert starting on November 21 at the Kyocera Dome.
© 2019 Korea Portal, All rights reserved. Do not reproduce without permission.