'This Is Us' Season 3 Actress Chrissy Metz Reveals The Most Difficult Episode For Her To Film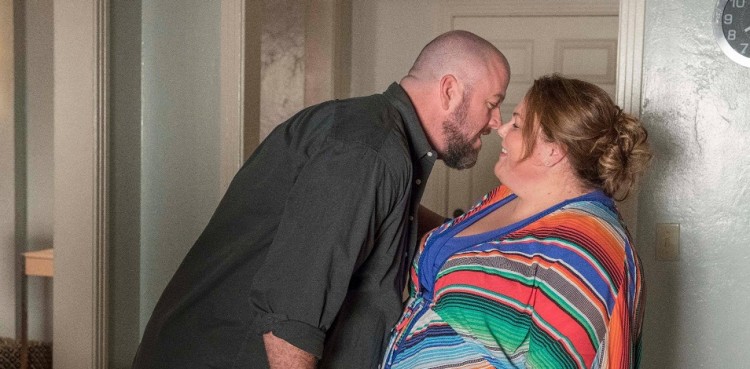 This Is Us Season 3 has skipped airing an episode this week to give way to the coverage of the midterm elections. While fans are missing the Pearson family, many are still talking about Toby's breakdown which to cast member Chrissy Metz is the most difficult episode for her to capture in cameras.
Metz said her character, Kate, and Toby have been in a lot of emotional turmoil this season but there is one particular episode that she had a hard time filming. It was the recent Episode 5 when Toby breaks down crying after Kate told him that she is pregnant.
Prior to the couple's IVF procedure, Toby stopped taking his medication for depression as preparation just in case the IVF did not work and they have to conceive a baby naturally. Toby did not inform Kate about it. As soon as Kate learned what Toby did, she immediately made arrangement for Toby to get back on his anti-depressant meds.
Toby continues to struggle with depression in last week's Episode 6. In the episode, Kate tells her family the good news that she is already pregnant. But the celebration of her pregnancy was loomed by Toby's depression.
"I knew what was coming, of course. That he was going to have this breakdown. And that I had to be in a completely different space, because I was just breaking the news that Kate was officially pregnant. And then, of course, in true This Is Us fashion, you can't have the joy without the pain. So, I think that was probably the most difficult, being so focused on the happiness, and then realizing that it's just going to take this huge shift and huge turn with Toby," Metz told TODAY.
Toby's story arc is expected to continue for more episodes. Metz said Kate will definitely step up amidst her pregnancy. She will hold it together for him and their unborn baby and she will her a rock on her own.
This Is Us Season 3 is coming back next week with a brand new episode which will feature Kevin (Justin Hartley) heading to Vietnam. Kevin is determined to dig deeper into his father's past particularly while serving the military during the Vietnam War.
Kevin is already curious about Jack's (Milo Ventimiglia) time in Vietnam. But it was further fueled by the photograph that Jack's fellow war vet gave him. The photo showed Jack along with a local woman and she was wearing the same necklace that Jack gave to Kevin. This Is Us executive producer Elizabeth Berger previously told Entertainment Weekly that some answers about Jack's connection to the woman wearing the necklace will be revealed in Episode 7.
Based on the teaser released by NBC, Episode 7 will also feature Jack and Rebecca (Mandy Moore) take a road trip to Los Angeles. The clip shows Rebecca witnessing Jack having nightmares possibly about his experience in Vietnam. This Is Us Season 3 airs Tuesday at 9 p.m. ET on NBC.
© 2023 Korea Portal, All rights reserved. Do not reproduce without permission.