'This Is Us' Season 3 Star Justin Hartley Reveals He Was Sexually Harassed; Actor Slammed A Fan For Aggressively Kissing Him Without Consent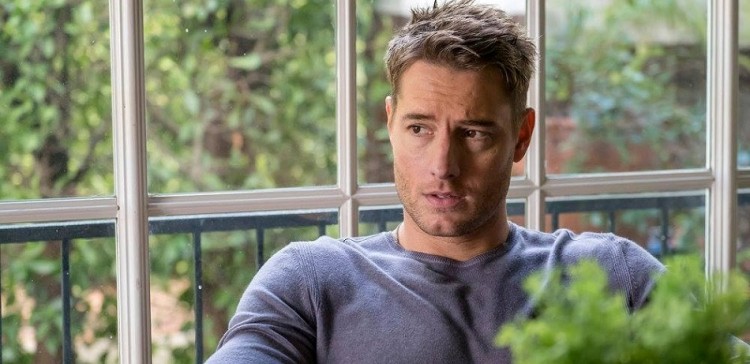 This Is Us Season 3 actor Justin Hartley values his personal space just as he treasures his fans. The actor said he loves to talk to his fans and take pictures with them, but to a certain extent.
Hartley has revealed that he was sexually harassed recently by an avid fan, who also dares to call him a "jerk." In an interview with the Good Housekeeping Magazine, the actor recalled how the sexual advances of a fan took place.
The Young And The Restless actor said the incident occurred when he was hanging out with his close friends in a restaurant in Chicago. Hartley said the episode of Jack Pearson's (Milo Ventimiglia) death just aired at the time and the woman approached him and asked for a hug to help her cope with the tragic episode. Surprisingly, the woman suddenly started kissing Hartley in front of his friends and other diners in the restaurant.
Hartley said he immediately backed away and told the woman to do the same. He also told the lady that she is violating his personal space and asked her to take another step back.
"I said, 'You do not walk up to people that you do not know and put your mouth on their face. If I did that to you, I would be in prison. Please do not do that. And not that I'm trying to teach you life lessons, but I feel like this is a really good one for you. Don't do that to anybody ever again,'" Hartley told the magazine.
The actor said he first thought they were able to smooth things out as the woman went back to her table but he was mistaken. The lady approached him again and asked to take a photo with him.
Hartley admitted that he turned down the lady's request and told her that he wouldn't take a photo with her after she sexually harassed him. The woman did not accept Hartley's request to back off with grace.
"As she was leaving, she was, like, 'Justin Hartley is a jerk,' but not really jerk - something more foul. I was, like, 'You've got to be kidding me,'" Hartley exclaimed.
Hartley plays the role of Kevin Pearson in NBC's breakout drama This Is Us. In the series, Kevin is the No. 1 in Jack and Rebecca's (Mandy Moore) triplet. He is an actor who rose to stardom when he portrayed the lead role in the sitcom The Manny.
Hartley was praised for his portrayal of adult Kevin in This Is Us Season 2, particularly in Episode 8. The actor has been predicted to receive Emmy nomination for his performance in the second installment.
In the episode titled "Number One" in Season 2, the series took a more in-depth look at Kevin's knee injury during his teenage years that ended his promising football career. When he reinjured his knee while filming a movie with Sylvester Stallone, Kevin retook painkillers to cope with the injury. It later threatens his acting career and his relationship with his girlfriend Sophie.
Kevin will be traveling to Vietnam in the third season of This Is Us to learn more about Jack's past. Meanwhile, This Is Us Season 3 is expected to premiere in September.
© 2023 Korea Portal, All rights reserved. Do not reproduce without permission.