Song Hye Kyo & Park Bo Gum Tease Love Story By Chance Meeting In New 'Encounter' Teasers + Poster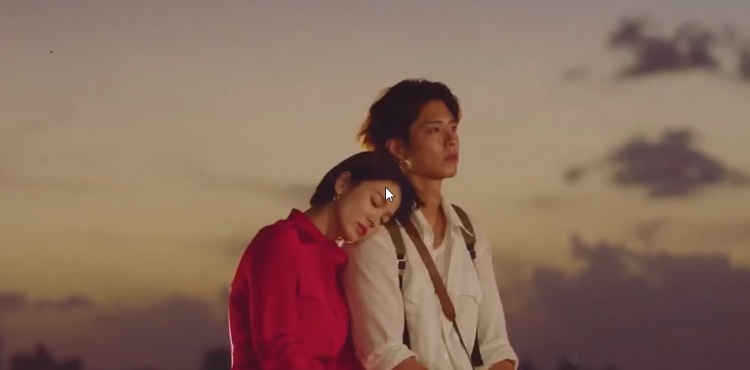 Korean network tvN dropped three teasers and a poster for its upcoming melodrama Encounter. The promo materials feature both lead stars Song Hye Kyo and Park Bo Gum and tease about how romance will bloom between their characters.
The teaser showcased the chance encounters that Song and Park's characters have in Cuba and teased about how their fate will entwine as the story progresses. Encounter follows the life of two individuals who have nothing in common in life.
Cha Soo Hyun (Song Hye Kyo) is a daughter of a prominent politician and an ex-wife of an heir to a large conglomerate. She lives a life in a spotlight and she can't make her own decision because of it. On the contrary is Kim Jin Hyuk (Park Bo Gum), who is a young and innocent man. He lives an ordinary life and always cherishes every moment of it.
The first teaser showed Park's character Jin Hyuk, looking calm as he listens to music while seated at the seawall. Soo Hyun's voice can be heard in the background saying, "Let's say that we fell under a spell. Magic..."
The next sneak peek features Soo Hyun and it looks like she is in pain while also listening to something. Offscreen Jin Hyuk is saying, "Let's say that it was a thrilling incident on the last day in Cuba."
The two separate teasers of Song Hye Kyo and Park Bo Gum is followed by another sneak peek. This time, however, it features both the lead stars of Encounter. It begins by Soo Hyun and Jin Hyuk in separate in locations in Cuba.
In their first chance encounter, Soo Hyun asked Jin Hyuk if he has any money to spare. Then they are seen walking barefoot on the street of Cuba until Jin Hyuk brings out a pair of slippers for Soo Hyun. It follows with several scenes where Jin Hyuk is talking photos of Soo Hyun. The two also spend time watching the sunset while Soo Hyun's head is resting on Jin Hyuk's shoulder.
Towards the end of the teaser, Jin Hyuk asks Soo Hyun if how long she will be staying in Cuba before they end the day of their chance encounter. It seems like they will never see each other again until they run into each other again at the airport.
It looks like Soo Hyun and Jin Hyuk's unexpected meetings will continue when they get back home in Korea. As their chance encounters lead to a beautiful love story, it will also bring chaos into their lives.
Meanwhile, tvN also recently release a romantic poster of Encounter. In it, Park Bo Gum's arms are wrapped around Song Hye Kyo. Apparently, the photo was shot at Malecon Beach in Cuba.
The upcoming K-drama Encounter will premiere on November 28 at 9:30 p.m. KST. It will take the Wednesday-Thursday timeslot of tvN.
© 2022 Korea Portal, All rights reserved. Do not reproduce without permission.