'This Is Us' Season 3 Star Mandy Moore Teases How Old Rebecca Will Be Next Season; Fans Freak Out & Express Concern For The Actress [Watch]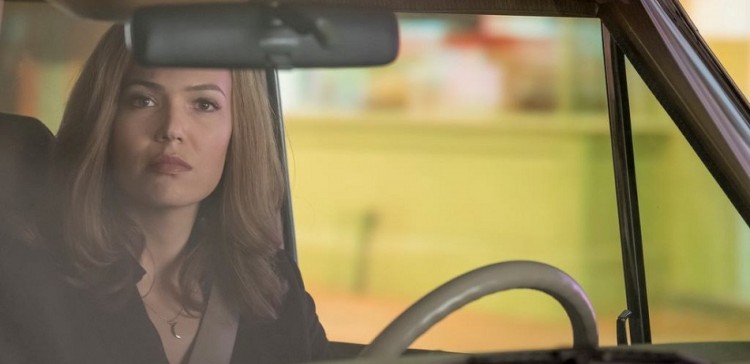 This Is Us Season 3 prep is no joke indeed. Netizens are freaking out after watching Mandy Moore's video on how This Is Us prosthetic and makeup team creates old Rebecca and it looks like it is more difficult this time around than the last.
Moore, who played the role of Rebecca in several timelines in NBC drama, once again shared a clip on how she transforms into an older character. In a 30-second video, the actress is seen seated in a makeup chair while wrapped with what seems to be a rubbish bag from her shoulder to waist. Then the prosthetic staff does their work and poured liquid silicone rubber base on her head, face, and neck with not just one layer but several to perfectly mold her features.
Clearly, Moore got used to the long session and tedious process but not some of the fans of This Is Us. Moore's post where peppered with exclamation points as they express their concern for the actress safety. Looking at the video, it seems like Moore will get suffocated at any moment because her face was covered entirely by the solution. Even Moore hinted fear in her caption.
"Just your typical Wednesday. (This process was nearly an hour and was pretty claustrophobic for someone who doesn't really have that fear).... ️️ ***this was for the incredible FX company who does all of our prosthetics to have a proper mold of my face finally!" Moore wrote.
This Is Us fans quickly reacted on the post. There were comments such as "This is giving me huge anxiety just watching! My hell no meter is running high on this one! You are one brave soul!," "Lord have mercy how can you breathe???," and "I have intense claustrophobia watching this." Watch the video below.
On the other hand, many were also impressed and praised the actress for enduring the difficult transformation process. She was lauded for her dedication to the role of Rebecca Pearson, particularly the older version.
Mandy Moore previously said she spent at least three hours in a makeup chair to do the complete transformation. For Season 2 alone, the Tangled actress estimated that she had gone through the old Rebecca transformation about 20 times.
Meanwhile, there were also fans who asked how old Rebecca will be in This Is Us Season 3 since the prosthetics team needs to mold Moore entire face. It can be recalled in the previous season, Moore also shared on social media her transformation process-from a 33-year-old woman into 66-year-old Rebecca. But in that video, Moore's team would only use makeup and some pieces of prosthetics and paint. See Moore's videos below.
This time around, it looks like Rebecca will have a more wrinkled skin. This makes many to speculate that the Pearson matriarch could be in her 80s or at least 40 years older than Moore's current age.
© 2023 Korea Portal, All rights reserved. Do not reproduce without permission.