SHINee News: Onew Reveals Hobby That Keeps Him At Home And Away From Trouble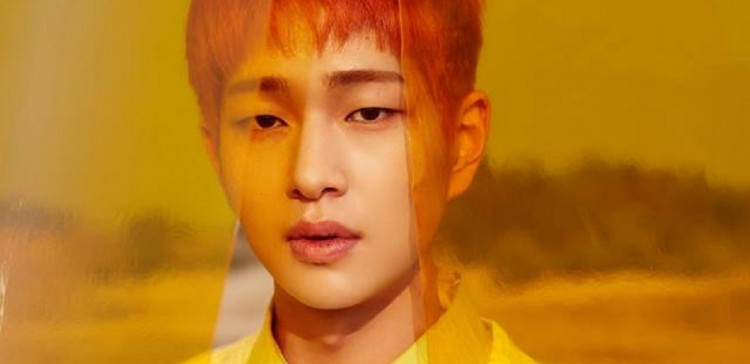 SHINee's Onew has learned his lesson from the events that happened in his life last year. The Korean artist admitted that he is spending more time at home when SHINee doesn't have activities so he can keep himself away from trouble.
Onew along with his SHINee bandmates dropped by the MBC show Radio Star this week to promote their comeback album The Story of Light. Onew talked about his favorite pastime activity lately. The show's MCs asked the singer about his obsession with collecting dolls from claw machines while subtly snooping about the scandal last year.
"Were you always a fan (of claw machines) or is it because there were multiple incidents recently?" MC Kim Gu Ra asked Onew. The singer struggled to answer at first before he simply said, "Yeah, that's right."
No one can blame Onew for becoming a homebody young adult after he got involved in a sexual harassment scandal last year. It cost him a show and some promotional appearances with SHINee and most importantly, some fans were disappointed by his behavior.
In August 2017, Onew was accused of sexually harassing a woman when he got drunk at a club in Seoul's Gangnam district. Onew inappropriately touched a woman while she was dancing on stage in a club. At the time, SHINee's label SM Entertainment explained that Onew was already drunk when he hit the dance floor and unintentionally made physical contact with those around him.
The woman, later on, dropped the charges as per SM's request but maintained that the singer sexually harassed her. This prompted the police to continue with their investigation, and the case was sent to the prosecutors.
Onew stepped down from his role in the JTBC drama Age of Youth 2 after news about the charges broke out. He also took a break from participating in some of SHINee's performances. Onew also posted a handwritten apology letter to his fans. He resumed his activity with his band at SHINee's concerts in Japan earlier this year. It was the K-pop group's first outing after Jonghyun's death in December 2017.
Onew's case has been officially dismissed recently. SM Entertainment confirmed last month that the prosecution had dropped all charges against Onew and he was cleared of any wrongdoing.
Meanwhile, SHINee's comeback album The Story of Light EP 1 has been topping the iTunes charts around the world. The first EP in a three-part studio album was released on May 28, marking the band's 10th anniversary. The album reportedly took the No. 1 spot on the iTunes Top Albums charts in 30 countries in Europe, Latin America, and Asia. The Story of Light EP 2 will be released on June 11 while the other part is slated to drop on June 25.
© 2023 Korea Portal, All rights reserved. Do not reproduce without permission.