SHINee News & Updates: Onew, Minho, Key, & Taemin Name Their Favorite SHINee Songs; Admit They Cherish Every Moment With Bandmates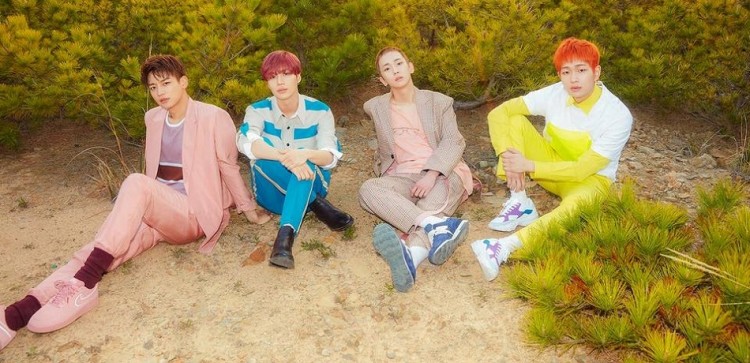 Jonghyun will forever be a member of SHINee and that is exactly what the four members of the K-pop group would like them to be remembered. Onew, Minho, Key, and Taemin shared their favorite SHINee songs and how they prepared for their comeback.
Recently, SHINee appeared in SBS's One Night of Entertainment to discuss their comeback album and 10-year anniversary celebration. The four were asked to choose their personal favorite SHINee song and sing a part of the track that they have chosen.
Minho named "Replay", the band's debut single. Key chose "View," the lead track of their fourth studio album Odd. Key said the song fits with his personal preferences in every aspect.
After thinking hard, Onew began singing "Selene 6.23" which was composed and written by Jonghyun. Taemin then selected "An Encore," saying the lyrics of the song hits home lately. The group sang the same track during their "SHINee Day" fan meeting this week wherein they also paid tribute to Jonghyun. It was the band's first promo activity in Korea after Jonghyun passed away in December 2017.
During their performance, the four were joined by Jonghyun through the huge LED screen on stage. The late singer appeared on the screen while his bandmates sing "An Encore." After their performance, Onew emotionally thanked their fans.
"Thank you very, very much for being with us. Us five members will happily work in order to repay the support you have given us. We will continue to love you, thank you," Onew said which received a loud cheer from the audience.
When asked by One Night of Entertainment MC about how they prepare for their comeback, Onew admitted that each moment he spends with his band now is more valuable than the first and he cherishes it more than ever. Key added that they support each other by trying to live their normal life again.
The SHINee members also recently admitted that they are worried at first to launch a new album and do promotions while they are still grieving Jonghyun. Minho said they eventually realized that they have to address the grief so they can move forward. Key and Onew also admitted that they underwent counseling and post-traumatic stress disorder treatment after Jonghyun died.
SHINee made a comeback with the release of their sixth studio album The Story of Light and its title track "Good Evening." The new album is SHINee's first Korean LP with only four members. The second part of the album, titled The Story of Light EP 2 will be out on June 11 while the last part will be on June 25. Each EP has its title track and four other songs for a total of 15 tracks.
© 2023 Korea Portal, All rights reserved. Do not reproduce without permission.