Wanna One's Kang Daniel Receives Life Advice From Veteran K-Drama Actress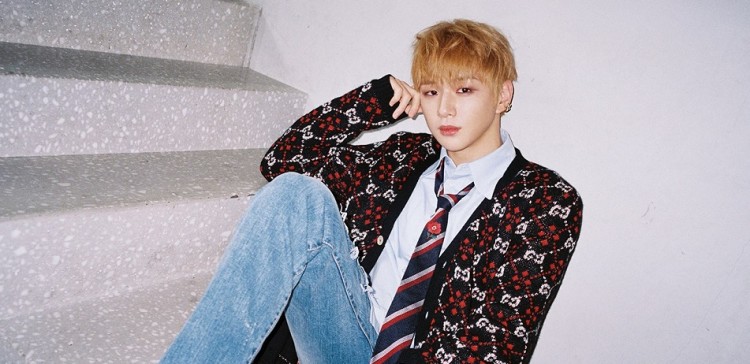 Wanna One member Kang Daniel opened up about his success as well as his worries about the future. But Korean veteran actress Ra Mi Ran offered him some insightful advice about life in the limelight.
Kang Daniel and Ra Mi Ran both appeared in the recent episode of tvN's Weekend Playlist. It can be recalled that Ra previously revealed that she is a fan of the Wanna One singer. Daniel made her dream come true by appearing on the show.
In the episode, Ra asked Daniel if he feels scared about his future as he achieved success at a very young age. The singer admitted that he sometimes feels the pressure of Wanna One's success. Daniel confessed that it is more difficult to keep their popularity on its current state rather than achieving it.
Daniel said he thinks he still lacking in so many aspects and he tends to blame himself for that. The Avengers Social Club actress told the young singer that he should not feel sorry for himself and he should just enjoy this moment of his life.
"You don't need to be a better person. You can just live as the person that you are. If you think about it, this time won't come back. This age, this kind of atmosphere, this [experience]. You should fully enjoy it and I hope you'll have the firm mentality to get through it," Ra Mi Ran told Daniel.
The Wanna One center member debut with the other 10 members of the K-pop group in August 2017 after he finished first at the Produce 101 Season 2 show in the same year. The group is set to release their first studio album, titled 1÷1=1 (Power of Destiny), on November 19, 2018.
The singer along with his bandmates are expected to rise further to stardom once the new album is released. Currently, Wanna One ranked No.2 in the latest brand reputation rankings for male K-pop groups behind BTS and a step ahead of EXO. According to the Korean Business Research Institute (via Soompi), Wanna One scored a brand reputation index of 7,642,449 from the data collected from October 9 to November 10.
Meanwhile, Kang Daniel has participated in the Angels' Letters campaign which aims to bring awareness to orphans and single mothers by taking snaps with 100-day-old orphans to promote adoption. This year, the Wanna One singer joined the project along with actor Jung Woo Sung.
Angels' Letters shared photos of the two Korean celebrities while carrying a baby in their arms. The exhibition for 2018's Angels' Letter will open on November 21. It will run until the 26th at the Insa Art Center in Seoul.
© 2023 Korea Portal, All rights reserved. Do not reproduce without permission.