Wanna One Sparks Controversy After Receiving Daesang For Song Of The Year At 2018 MBC Plus X Genie Music Awards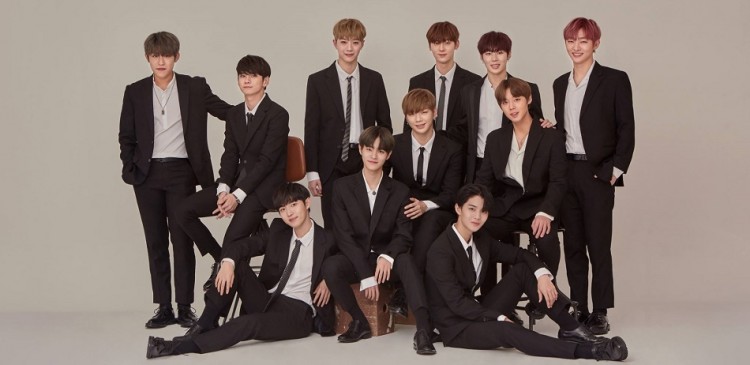 Wanna One took home their first ever daesang at the 2018 MBC Plus X Genie Music Awards. The K-pop group grabbed the Song of the Year award, one of the grand prizes in the recent awards night. However, it sparked controversy as some netizens think Wanna One's song "Beautiful" is not the rightful winner of the award.
Wanna One garnered a total of three awards: Song of the Year, Best Male Vocal Performance for "Beautiful," and the MBC Plus Star Award. However, the Song of the Year award makes others doubt about the MGA decision.
According to Soompi, the guideline for choosing the Song of the Year is 20 percent votes from fans, 40 percent from Genie Music digital song scores, 20 percent from the judges' panel, and 20 percent on social media. Wanna One's "Beautiful" won over several other hit songs this year such as BLACKPINK's "DDU-DU DDU-DU," BTS's "Fake Love" & "IDOL," iKON's "Love Scenario," MOMOLAND's "BBoom BBoom," Red Velvet's "Power Up," TWICE's "What is Love?," and more.
Many think that the daesang for Song of the Year should have been given to iKON's "Love Scenario." The iKON hit song caught the attention of the public as many people fall into the "Love Scenario Syndrome." So far, the song already garnered over 203 million views on YouTube since its release earlier this year.
Nonetheless, many think that opposition on who receives awards is always part of an awards event and Wanna One is not an exception to that. Many netizens are still happy for Wanna One's latest achievement as this is their first ever daesang. Some of the band's fans, called Wannable, are also expecting that the group will receive more daesangs in the upcoming award events.
"Thank you so much to our Wannable for making it so that we could win this great award, which we really never even expected ... We won't be satisfied with just this award and will try even harder to become a better Wanna One. Thank you!" Kang Daniel said in their acceptance speech for Song of The Year award.
Wanna One released their repackaged album, 1-1=0 (Nothing Without You), along with its title track "Beautiful" in November 2017. They became the first K-pop group to sell a million copies of their debut album with the combined sales of their first EP 1×1=1 (To Be One) in August 2017 and its repackaged edition.
Wanna One was formed in 2017 through the survival competition TV series Produce 101 Season 2. In May, the band's contract with YMC Entertainment expired. Wanna One is currently being managed by Swing Entertainment, a new agency exclusively created for the group.
Meanwhile, the eleven-member group is set to drop their final album, titled Power of Destiny, along with the title song "Spring Breeze" on November 19. It is also the group's first full album.
© 2023 Korea Portal, All rights reserved. Do not reproduce without permission.