'Grey's Anatomy' Fans Get Emotional When McDreamy & McSteamy Appeared In Recent Episode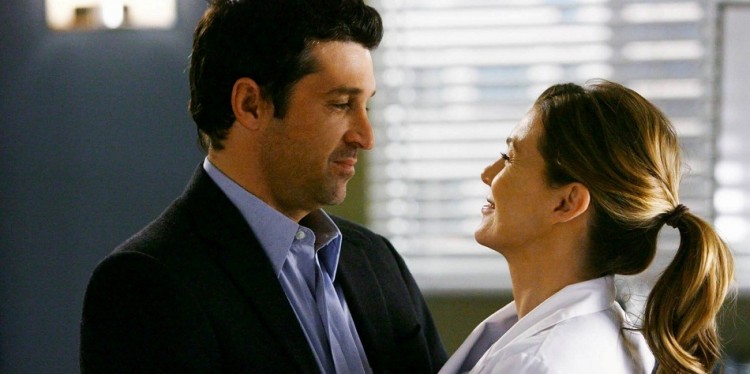 Grey's Anatomy has a different take of Halloween. Many Grey's Anatomy fans got emotional and felt like they been brought back to past to mourn once again the characters in the series that have passed away. Although it is just for a few seconds, it is more than enough for many Grey's fans to remember some of the characters that they once loved in the medical drama.
In Grey's Anatomy Season 15 Episode 6, titled "Flowers Grow Out of My Grave," some of the past characters of the show were seen popping out while Meredith (Ellen Pompeo) is exiting the hospital. Those that appeared in the episode are Mer's husband Derek Shepherd a.k.a. McDreamy (Patrick Dempsey), Mark Sloan a.k.a. McSteamy (Eric Dane), and George O'Malley (T. R. Knight). Meredith's half-sister Lexie Grey (Chyler Leigh) and her mother Ellis Grey (Kate Burton) were also in the scene as well as Meredith's dog Doc.
Many fans quickly took to Twitter to express their renewed grief and how they miss the characters. The show's official Twitter account was flooded with grieving messages, memes, and GIFs.
"I'm SOBBING. How could they do this to us? I'm still not over any of this show's deaths," one fan wrote with a crying emoji.
"Did they really just play chasing cars while showing the ghosts of dead greys characters? Wow now that's an ending I wasn't emotionally prepared for," another fan wrote.
The past characters flashback coincides with the episode in which Meredith got the news that her dad, Thatcher, is dying. At first, the award-winning surgeon struggled with how she felt about his father's inevitable death.
However, after talking to with the mother of her patient and pouring her heart out to her date, she came to terms about losing her father. Mer also realized that she already had experience losing some people she loved in the past.
Meanwhile, Grey's Anatomy showrunner Krista Vernoff revealed how they come up with the idea to bring back Meredith's deceased loved ones. She said Episode 6 writer Kiley Donovan first suggested that they should have a "Day of the Dead" episode but Vernoff told the production team that they can only do it if all of Meredith's dead people can visit her.
Vernoff also admitted that she brought back the idea of Meredith's dead people visiting her in an episode after watching the movie Coco. The showrunner said she was moved by the idea from the film that dead people can visit their living loved ones for one day in a year.
"And the idea of that [episode], for me, is that we don't know if this is in Meredith's imagination or memory, or if it's actually happening. For whatever anybody believes, there is a little bit of something," she told Entertainment Weekly.
Vernoff also revealed that not all footages used in the scene are old ones. She said the new footages are those of Ellis and the Doc while the rest are old clips that were aired and not. There clip that wasn't aired is the one with Derek and Mark.
© 2019 Korea Portal, All rights reserved. Do not reproduce without permission.