'Grey's Anatomy' Alum Patrick Dempsey Shares His Thoughts About Coming Back As 'McDreamy'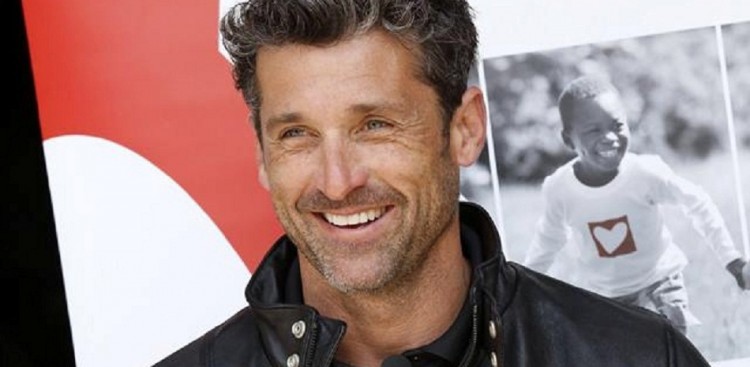 Grey's Anatomy will forever be associated with Patrick Dempsey and vice versa. Although he left the medical drama three years ago and has moved on in other projects, many fans are still hoping that he will appear in Grey's one way or another.
In an interview with the British publication i News, Dempsey was asked once again why he left the hit show. He admitted that it was because it became hard for him to make the storylines interesting so he decided to try new challenges.
"Look, 10 years is a long time to be on any show. It's very hard to keep the storylines intriguing, especially on a network show with 25 episodes a year. So for me, it was time to go ... It's nice to move on and have new challenges," he said.
But then again, his fans haven't moved on. The Bridget Jones's Baby actor confessed that many fans still approach him wherever he goes and asks him to return in Grey's Anatomy.
For now, Dempsey has no plan of coming back in Grey's Anatomy as he finds the idea absurd, given the way he exited the show. Dempsey bid his farewell in the Ellen Pompeo-led TV series when his character, Dr. Derek Shepherd, was killed off in a fatal car crash in Season 11.
"They want me to come back to the show which, given what happened to Derek, is really quite funny," Dempsey shared.
The actor is one of the original cast members of Grey's Anatomy. Dempsey played the role of Dr. Derek Shepherd when the show's debut in 2005. Grey's introduced the "mc-labeling" wave when it first dubbed Dempsey's character "McDreamy." Derek was named by Meredith's (Pompeo) friends as such because of the neurosurgeon's charismatic and charming personality as well as his good looks.
During his years with Grey's, Dempsey earned acting nominations from Golden Globe and SAG Award. Understandably, many fans were devastated by the sudden departure of Dempsey from the show. Some even launched a campaign to boycott the show.
For now, the actor can be watched in mystery-drama The Truth About The Harry Quebert Affair. Dempsey plays the role of the lead character Harry Quebert who is accused of murdering a 15-year-old teen who went missing years prior.
The ten-episode miniseries is based on Joël Dicker's novel of the same name. It premieres on Epix on September 4. It also aired on Sky Witness and NOW TV on Tuesdays at 9 p.m. Meanwhile, Grey's Anatomy Season 15 will premiere on September 27 at 8 p.m. ET on ABC.
© 2023 Korea Portal, All rights reserved. Do not reproduce without permission.