'NCIS' Season 16 Episode 7 Spoilers: Team Investigates Street Artist's Missing Masterpiece & Bishop Will Bond With Painter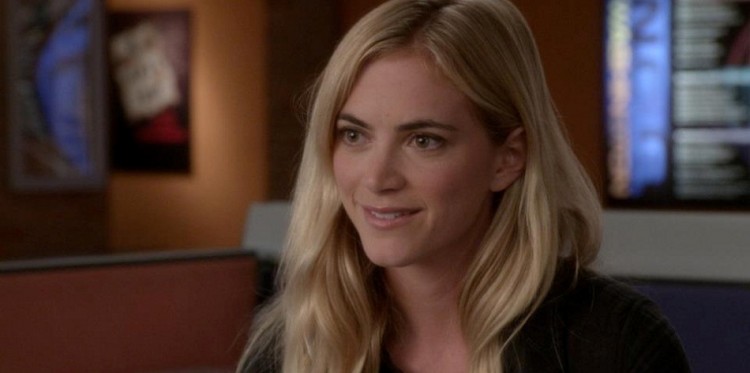 NCIS Season 16 will be taking a brief hiatus next week to give way to the midterm elections. When it comes back on November 13, the team will investigate a stolen artwork of a street artist/activist.
Agent Gibbs (Mark Harmon) and the rest of team will be called in to look into a theft case of a mural by a street artist and activist. The investigation leads to a conspiracy involving a Navy contractor and the safety of ocean mammals.
The contractor could be doing some deep ocean exploration for the Navy that has a great impact on the living space of ocean mammals. NCIS Season 16 Episode 7 titled "A Thousand Words" suggest that the mural could contain some secret words or images about the conspiracy. CBS has yet to drop a teaser for the episode.
It will feature Agent Bishop (Emily Wickersham). Apparently, Ellie will develop a special connection with the street artist. It could be because the artist's subjects in his artwork are close to Bishop's heart.
Since NCIS Season 16 premiered in September, it has been featuring each of the series characters. Episode 5 features McGee's (Sean Murray) relationship with his father. He used his father's Vietnam story to convince an incarcerated Marine to tell them the truth about the death of a fellow soldier during the Vietnam War.
In Episode 2, Torres (Wilmer Valderrama) along with Jimmy (Brian Dietzen) ended up in jail after Nick got into a fistfight. It was eventually revealed that he had a bad day before he broke a watch that the late MI6 agent Clayton Reeves (Duane Henry) gave him.
The previous episode also touches Torres' past. He identified the murder victim of the case they are investigating as former Marine Anderson Kohl. He was Torres's friend from his academy days. It was revealed that Kohl is a hired hitman. In the episode, Gibbs told Torres that choosing to catch bad guys instead of living in luxury like Kohl but killing people makes the NCIS agent a good person.
Meanwhile, fans may finally get an update on Episode 7 about Vance's (Rocky Carroll) date with the woman he met at the therapy center. In Episode 3, the NCIS Director asked the woman for a date and she agreed. It was later revealed that she targeted Vance. She has been tailing Vance so she could easily put the director under surveillance. NCIS Season 16 air every Tuesdays on CBS at 8 p.m.
© 2019 Korea Portal, All rights reserved. Do not reproduce without permission.