'NCIS' Season 16 Episode 5 Spoilers: Gibbs Team Digs Into A 50-Year-Old Case To Free A Veteran Marine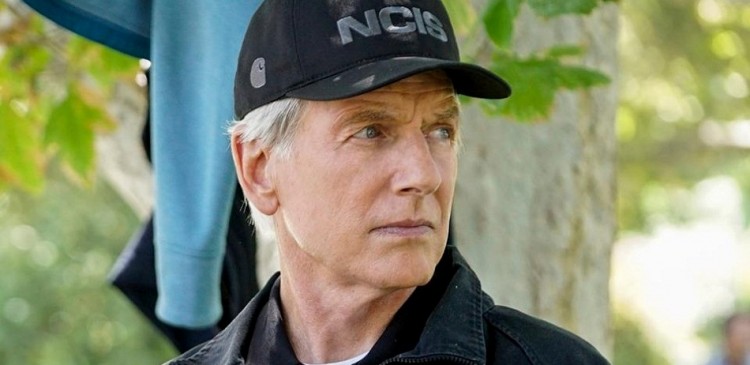 NCIS teases a tear-jerking episode for next week. In NCIS Season 16 Episode 5, Agent Gibbs and his team will investigate an old case to give back freedom to a Marine.
A 50-year-old tape recording left by a murder victim is found. The newfound evidence prompts the Naval crime investigation team to try to exonerate Ray Jennings (Charlie Robinson), the Marine who is serving a life sentence for the crime.
Gibbs (Mark Harmon) and McGee (Sean Murray) will visit Jennings in prison where he has been for the past decades. The team will also exhume the remains of the victim to find out the truth. The sneak peek for Episode 6 shows Palmer examining the remains of a disentomb corpse.
However, it seems like Gibbs and Director Vance (Rocky Carroll) will have an opposing opinion on the case. "Looking for a fight on this Leon? Because I will give you one," Gibbs can be heard telling his boss.
It looks like the case will also affect Gibbs more than ever. He is seen getting a bit emotional as Agent Sloan (Maria Belo) reach out, asking him if he is alright.
So far, the teaser suggests several possibilities on what could be the end of the episode, titled "Fragments." Jennings may or may not get exonerated or the final verdict on the reopening of his case could be too late for him to hear. At one point in the teaser, Gibbs and McGee are seen at the cemetery for American veterans. NCIS Season 16 Episode 5 will air on Tuesday at 8/7c CBS.
Meanwhile, Gibbs finally took a time off after taking over as acting director during Vance's kidnapping and recuperation. But his quiet alone time at his cabin in the wood was interrupted by Tobias Fornell (Joe Spano) and Phil Brooks (Don Lake). To make it worst, the two constantly bicker on who between them is Gibbs real best friend.
Fortunately for Gibbs, NCIS asks for his help to locate a robber hiding in the woods near him. The case reached the NCIS radar after the robber, who stole $350,000 from an armored truck in North Carolina, flees onto a naval air station and sneak into a navy transport plane.
The team later found out that the robber used a parachute before the plane landed in D.C. Kasie (Diona Reasonover) believes that the parachute landed into the forest near Gibbs' cabin. Since the veteran NCIS agent did not want to spend more time with his bickering friends, who took the job of hunting down the robber.
Gibbs and his friends eventually realize that the robber is "Jane," the blonde hiker who they met earlier while they are searching for the robber. Jane, whose real name is Anna Jenlowe, tricked them by giving them the wrong direction about the parachute.
After a broken leg on Brooks and tree shrapnel on Fornel's eye, Jenlowe managed to escape. They were able to track her down thanks to the GPS-enabled Fishlord 3000 that Gibbs placed in the money bag. The episode ends with Gibbs officially inviting Fornell and Brooks to stay at his cabin.
© 2019 Korea Portal, All rights reserved. Do not reproduce without permission.