K-pop Singer CL 2018 Update: Netizens Shocked Of 2NE1 Alum's New Look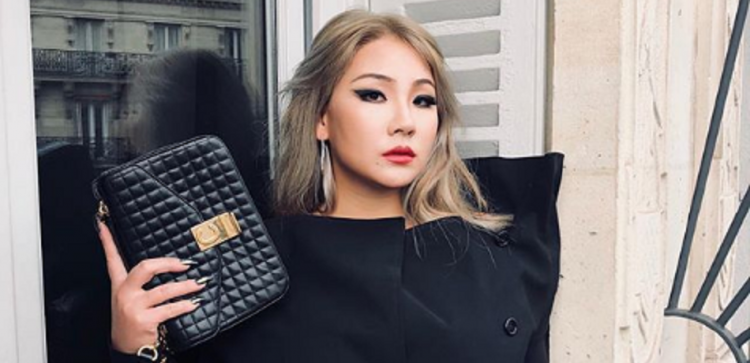 Netizens were both stunned and amazed at CL's new look. The female K-pop idol has lost a lot of weight lately based on the photos she shared on social media and many fans are intrigued by how she shed weight in a short amount of time.
The former 2NE1 member shared a set of images on Instagram to promote her collaboration with The Black Eyed Peas. In the photos, CL is seen in ashy blonde hair. But what many fans noticed is her curvy body in hot black and white shorts and white boots.
Many netizens commented how gorgeous CL is in the photos and compared it on how she appeared a few months ago. But some fans also expressed concern on how fast she shed pounds.
"QUEEEN...what happened? You lost so much weight, I hope you are okay," a fan commented on her photo.
Understandably, many fans were stunned of CL's new look in the photos since she appeared a lot heavier back in August. It can be recalled that the 27-year-old singer grabbed the headlines at the time and received body-shaming comments after she was spotted at Incheon Airport looking heavier than usual. Amidst the comments about her weight gain, CL fans defended her.
Meanwhile, there are also some who think that the photos of CL were taken last year when she and Black Eyed Peas were filming the music video for "Dopeness." In the MV, it can be noticed that CL is wearing the same outfit in the photos.
"I think this was taken probably last year during their MV recording of 'Dopeness' where was then called as 'Supadope,' but no doubt I believe she can get fit as she was back then. As long as she's happy that's what matters," another fan wrote.
The Black Eyed Peas recently announced a collaboration with CL. Their song "Dopeness" is included in BEP's comeback album, titled Masters of the Sun, which was released on October 26.
This is not the first collaboration of CL and BEP. In 2011, the K-pop singer performed alongside the American hip-hop group at the Mnet Asian Music Awards as well as at the 2017 Summer Sonic Festival in Japan. CL's former group 2NE1 was also featured on will.i.am's solo single "Gettin' Dumb" in 2013.
As for CL new album, fans are still waiting for YG Entertainment to release it. The singer had her last album, Lifted, in August 2016. Since then, CL has been teasing about her untitled LP, and in May, she also leaked two audio tracks from the LP. In the leaked audio, she can be heard singing and rapping in both Korean and English.
© 2019 Korea Portal, All rights reserved. Do not reproduce without permission.