'Outlander' Stars Sam Heughan & Caitriona Balfe Shares Season 4 Sex Scene Details & More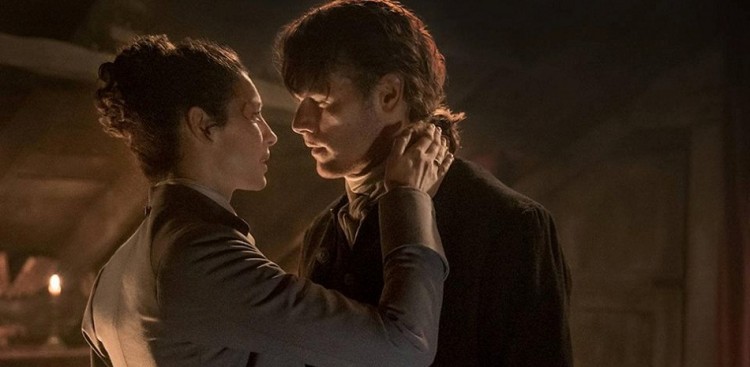 Droughtlander will be over soon. As fans are counting the days before the premiere of Season 4, Outlander stars Caitriona Balfe, and Sam Heughan have shared some exciting details about the show. One of which is how the steamy scenes between their characters are shot.
Outlander fans have known that the two lead stars have their fair share of intimate on-screen moments since time-travel theme drama premiere in 2014. The upcoming Season 4 is no different.
The cast of Outlander has blessed the SCAD Savannah Film Festival with their presence recently where they also had an interview with Entertainment Weekly. The cast talked about Brianna (Sophie Skelton) and Roger's (Richard Rankin) relationship, Young Ian's (John Bell) dog Rollo, and of course the much-anticipated sex scenes between Claire (Caitriona Balfe) and Jamie (Sam Heughan).
Balfe revealed that the actors don't have the freedom to do whatever they want especially in delicate acts like the sex scenes of Jamie and Claire. She said everything is choreographed and they have to follow the script to the dot.
The actress said that they and the producers discuss every love scene before they shoot them. Balfe explained that they talk about the purpose of the scene to the story as a whole. She said everything is done not just to excite the audience.
"One of the biggest discussion we all have going into sex scenes is how can we make it have a point and a purpose. We have that all the time with the writers and the producers because, believe it or not, this is not softcore porn. We're making a TV show, so if there's going to be sex, it has to be there for a reason; it has to tell you something about where the character's at or move forward the story in some meaningful way and we always have those discussions," Balfe said.
Meanwhile, Heughan also shared some fun facts on the set of Outlander. The actor said there was a time when most of the cast members take a shot of whiskey before shooting. Heughan added that he and showrunner Ronald Moore have also consulted a Gaelic dictionary, possible for Jamie's dialogues.
It was also revealed that Heughan had done last minute sit-ups and push-ups before filming a shirtless scene. The actor also brought laughter his co-workers when he reads negative reviews of the show.
The fourth installment is based on Diana Gabaldon's fourth novel, Drums of Autumn. It focuses on the journey of Jamie and Claire in the new world where they will also encounter new allies and adversaries. Outlander Season 4 is set to premiere on November 4 on Starz at 8 p.m. ET.
© 2019 Korea Portal, All rights reserved. Do not reproduce without permission.