'Outlander' Season 4 Spoilers: Author Diana Gabaldon Spills Another Hint About Murtagh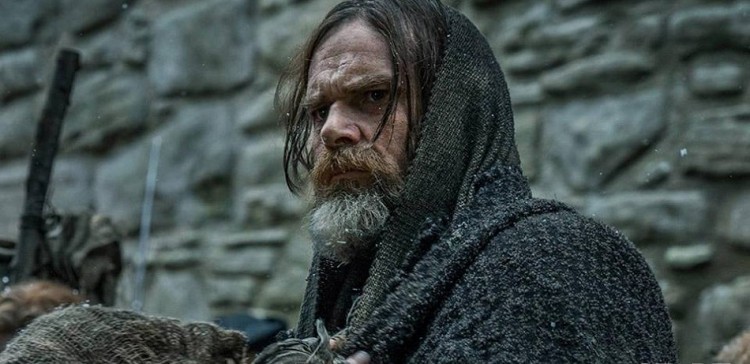 Outlander fan-favorite character Murtagh may be dead in the books, but he is definitely not in the TV series. Outlander author Diana Gabaldon has provided more hints that Murtagh is coming back in the series.
In a recent interview, the novelist took emphasis that how the show's writer took her words seriously. When asked about if fans will be able to see Murtagh (Duncan Lacroix) in Season 4, Gabaldon admitted that she offered some insight on how the show will use Jamie's (Sam Heughan) godfather in the storyline of the upcoming installment and possibly beyond Season 4.
"When I went to visit the writer's room, we had a conversation walking through what they had for season four and so forth. I said, 'It occurs to me that assuming, of course, for the sake of argument that you are keeping Murtagh alive, it would be interesting if this happened or you could use him in this particular plot line.' And, in fact, they took both those suggestions. But by and large, I leave things like that up to them because they have to build the story," Gabaldon told Parade.
Gabaldon serves a consultant in the TV adaptation of her novels. As the position implies, she gets to see the scripts as well as the raw and edited footages of all seasons. In other words, Gabaldon could give her comments about the production as a whole which makes her a very reliable source of information about the upcoming season.
The author also previously revealed that Murtagh's fate after he was last seen in Season 3 will finally be answered in the fourth installment. Gabaldon stressed that TV production has the liberty to deviate from her book and she loves the things that the show has been doing so far.
Another clue about Murtagh was inadvertently given out when the Outlander panel was asked about the whereabouts of the character during the recent 2018 New York Comic Con. When someone in the audience yelled "Where is Murtagh?!" the moderator said she wasn't allowed to ask the same question to the panel. This raised suspicion that the return of the character could be the big surprise in Season 4.
Additionally, Graham McTavish (Dougal MacKenzie) previously shared a photo of him and Lacroix along with their Outlander co-stars Sam Heughan, Caitriona Balfe (Claire), and Sophie Skelton (Brianna). The photo was shared days before Outlander Season 4 wraps up in July. Outlander Season 4 is set to premiere on November 4 at 8/7c on Starz.
© 2023 Korea Portal, All rights reserved. Do not reproduce without permission.