'The Beauty Inside' Episode 9 Spoilers: 10-Year-Old Se Gye Bonds With Her Mom; Eun Ho & Sa Ra Goes On A Date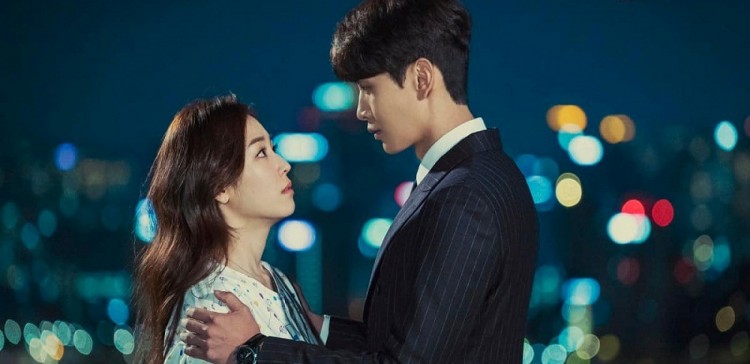 The Beauty Inside will melt the heart of its fans once again this week with its brand new episode featuring the little Han Se Gye. After he (or she) showed off his acting skills as a 10-year-old young boy, Se Gye will need to get along with her mother this week.
In last week's episode, Se Gye (Seo Hyun Jin) transformed into a young boy right after she finished filming her scenes for her new movie. She, as a young boy, was then hastily cast in her own movie after the actor who supposed to play the role got sick. Director Kim was impressed with the boy's acting while a talent manager tried to sign him up but Yoo Woo Mi (Moon Ji In) promptly informed the manager that the boy is already her talent.
At home, Woo Min and Se Gye as a boy are having their dinner when Se Gye's mother, Han Sook He (Kim Hee Jung), suddenly arrived. Sook He is surprised to see a boy in her daughter's house. It looks like since Se Gye hasn't seen her mother for quite a while, Sook He decided to pay her a visit.
In the upcoming The Beauty Inside Episode 9, Woo Min's skills will be tested once again on how she will introduce the kid to Se Gye's mom. Will Sook He speculates that he could be Se Gye's son? It can be recalled that when the actress turned into a kid in the past, she was rumored to have a child.
The teaser for the upcoming episode show Sook He is preparing food for the kid. She asks his name and Se Gye will reply "Woo Ji." When the two share the meal she prepared, Sook He tells him that her daughter, Se Gye, also likes the same food.
Elsewhere, Ryu Eun Ho (Ahn Jae Hyun) and Kang Sa Ra (Lee Da Hee) will be out on a date. Sa Ra invites her former house help on a dinner because apparently, it's her birthday. Eun Ho looks surprised and tells her that he did not expect it, probably referring to the romantic dinner that they are having.
Meanwhile, it will not be long before Se Gye is back on her old self. She and her chaebol boyfriend, Seo Do Jae (Lee Min Ki), are spending the night together. Se Gye is seen in the preview affectionately shaving Do Jae's face. Then the couple shares a romantic kiss. In a previous episode, Do Jae shown to Se Gye, when she transformed into a teenage boy, how to shave properly.
The Beauty Inside Episode 9 airs on Monday at 9:30 p.m. KST. The JTBC romance K-drama airs every Mondays and Tuesdays.
© 2020 Korea Portal, All rights reserved. Do not reproduce without permission.