6 New and Upcoming K-Dramas 2018 That You Shouldn't Miss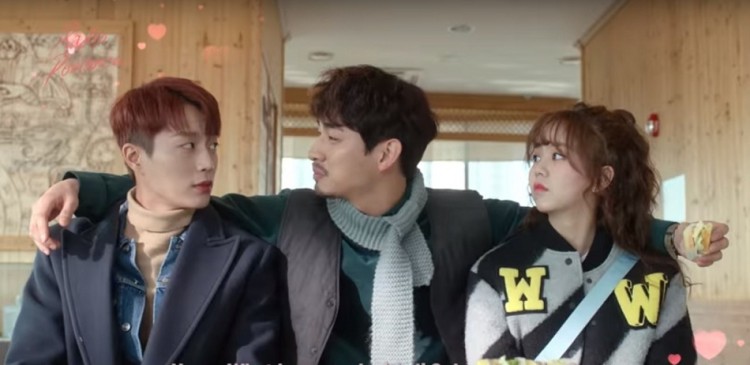 Anything about South Korea and its people is in right now. With the hype of Pyeongchang 2018 Winter Olympics, all eyes are on this country - whether its a KPop artist, Kdramas, Kbeauty, and more. For now, let's take a look at the newly released and upcoming Korean dramas that will be hitting the small screen very soon. All of these should be on top of your "to watch" list.
New K-Dramas 2018
Radio Romance
The show features the comeback of Kim So Hyun. He portrays the role of Song Geu Rim, a radio program writer who has a blind mother. As a child, she would frequently listen to the radio with her mother. This led her to become a radio program writer. She, however, is not exactly a talented writer. As the radio program that she works on is in danger of cancellation, she asks the help of famous actor Ji Soo Ho (Yoon Doo Joon) to save the show.
Radio Romance premiered on January 9 on KBS2. It airs every Mondays and Tuesdays at 10:00 p.m.
Return
This crime drama stars Lee Jin Wook, Shin Sung Rok, Jung Eun Cha, and Go Hyun Jung. When a dead body is discovered on the road, two lawyers (Go Hyun Jung and Jung Eun Chae) take on a high profile murder case on their TV legal show, titled Return. They will trace the truth behind a murder case that involves suspects from the upper class of society.
The detective assigned to the case is portrayed by Lee Jin Wook, while Shin Sung Rok plays the role of Oh Tae Suk, the CEO of an IT company. A wealthy and genius man who has a dark past that he wants to be hidden forever.
This drama will run for a total of 32 episodes and already premiered a month ago. It currently airs every Wednesdays and Thursdays at 10 p.m. on KST.
Longing Heart
It is a story of Kang Shin Woo (Lee Jung Shin), a math teacher who never forgot his first love Han Ji-Soo (Lee Yeol Eum). In a twist of fate, he travels back to the past. He comes back to the same time when he was in high school and finds himself face-to-face with his first love. He will try to win her this time around but there is a complication. He has a competition - his younger self (played by Seo Ji Hoon).
The Longing Heart premiered earlier this year and airs Mondays and Tuesdays at 9 p.m.
Upcoming K-Dramas 2018
Are You Human Too?
It is the first Korean TV drama that will feature a romantic relationship between an artificial intelligence being and a human. The AI is used to be a rich man but after he died, his father turned him into a robot. The character will be played by Seo Kang Joon, while the female protagonist will be played by Kong So Yeon.
Reports indicate that the drama took two years of planning and spent more than 10 billion won ($9.2 million) in production. Some of the scenes were also filmed in the Czech Republic. The 18-episode drama is scheduled to premiere this year but no date has been announced yet. It is expected to kick off in mid-2018.
Suits
Park Hyung Sik will lead this Korean adaptation of U.S. drama series Suits. The Kdrama focuses on the story of Choi Kyung-Seo (Jang Dong-Gun), a lawyer who leads a top law firm in South Korea. He has the charisma and the looks. He hires Go Yeon-Woo (Park Hyung Sik) as a rookie lawyer for his law firm. Go Yeon-Woo greatest asset to the firm is his excellent memory. The drama is expected to come out in the first half of 2018.
Four Sons
This is about a female detective who meets the quadruplet brothers of her former lover. After School star Nana will play the role of detective Yeo Rin. She is determined to dig into the death of her ex-lover and gets entangled in unexpected circumstances. NU'EST star Ren will play the role of Yeo Hoon, Yeo Rin's younger brother who has secrets of his own.
The exact broadcasting date has not been released but it will be sometime this year.
© 2023 Korea Portal, All rights reserved. Do not reproduce without permission.