'The Beauty Inside' TV Series Update: Seo Hyun Jin In Talks To Play The Woodcarver's Role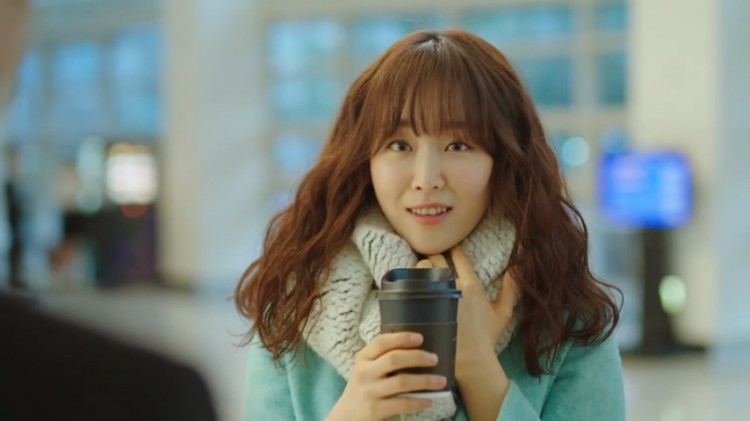 Fans will once again see Seo Hyun Jin back on the small screen as the lead star of a new drama. On Thursday, April 12, there were emerging reports that the 33-year-old actress will join the cast of the Korean film The Beauty Inside's upcoming TV remake on JTBC.
SM Entertainment's management official confirmed the news that Seo Hyun Jin received a proposal to work for the new drama series, Soompi reported. In fact, the company admitted it is now in the process of reviewing it. Hence, the actress is now in talks to be in The Beauty Inside.
"Seo Hyun Jin is in talks to play the lead female role in the drama 'Beauty Insider,'" a rep said. The Beauty Inside is also known as Beauty Insider. The rep added JTBC is planning to put a twist on the series that will make it different from the movie. SM Entertainment, on the other hand, revealed Seo Hyun Jin is considering accepting the offer.
Meanwhile, to get fans familiar with the story, The Beauty Inside tells the tale of a woodcarver who turns out to be a different person every single day when he wakes up. He has been living with this condition until he starts to fall in love with a beautiful woman.
In spite of his unfortunate situation, he bravely faces the odds that come within his current circumstance to make the woman he loves fall for him. With his earnest heart, she learns to love the beauty she sees inside of him. From here, the lady starts to love the guy in spite of his change every day - whether he becomes a woman, a man, young, or old on that day.
However, according to Hello Kpop, for the drama series version, JTBC reportedly plans to change The Beauty Inside's story. The network might reverse the lead star's original gender from a man to a woman. Hence, this might be Seo Hyun Jin's role. Aside from that, instead of waking to be a different person every day, she will just transform when the supernatural phenomenon is triggered by something at specific times.
There are reports that Studio & New, the Next Entertainment World's (NEW) subsidiary, is now preparing for The Beauty Inside's production while JTBS will have it broadcasted. However, the network has yet to reveal its official release date.
© 2023 Korea Portal, All rights reserved. Do not reproduce without permission.