'The Beauty Inside' & '100 Days My Prince' Lead Buzzworthy Dramas List This Month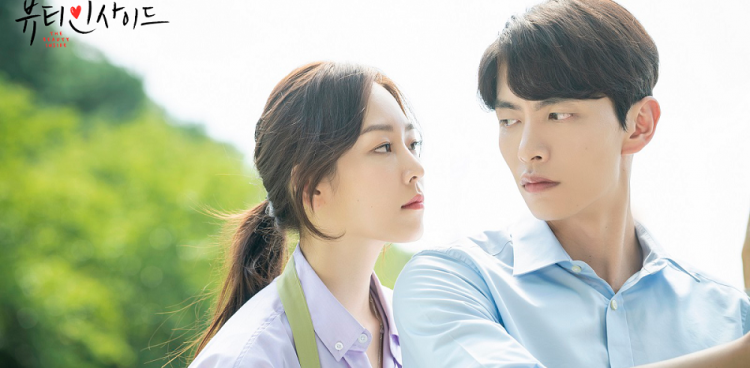 New K-drama The Beauty Inside is leading the top buzzworthy drama list so far this month. It is followed closely by 100 Days My Prince which stars EXO member D.O.
The Good Data Corporation released the latest ranking of the most buzzworthy dramas and cast members from October 1 through 7. The results are based on the analysis on 30 dramas in news articles and viewers' reaction on social media, online communities, and video clip view counts.
The three dramas that generated the most buzz-JTBC's The Beauty Inside, tvN's 100 Days My Prince, and SBS' Where Stars Land- all air on Monday and Tuesday timeslot. Both The Beauty Inside stars Seo Hyun Jin and Lee Min Ki also topped the buzzworthy cast members in dramas for the past week. D.O. and 100 Days My Prince co-star Nam Ji Hyun are on the third and fourth spots, respectively.
The Beauty Inside is based on the 2015 film of the same name. It follows the love story of A-list actress Han Se Gye (Seo Hyun Jin) and Seo Do Jae (Lee Min Ki), a director of an airline company. Se Gye must spend one week every month living in someone else's body while Do Jae suffers from a disorder that impairs him from recognizing the faces of familiar people.
The 100 Days My Prince drama, on the other hand, is about Lee Yool (D.O.) who becomes the Crown Prince against his will. He survives an attempt on his life but lost his memory. He assumed a new identity, which Hong Shim (Nam Ji Hyun) created, and announced him to be her fiancé in order to avoid marrying against her will.
Both The Beauty Inside and 100 Days My Prince airs every Monday and Tuesday at 9:30 p.m. KST. The former airs on JTBC while 100 Days My Prince is over at tvN.
Meanwhile, several new dramas have also been gaining buzz this week against TV series that have been airing since September. Aside from The Beauty Inside, other brand new dramas that made it to the top five are Where Stars Land and The Smile Has Left Your Eyes. Other shows that premiered over the past week and entered the top 10 are Ms Ma, Nemesis, Room No. 9, and Bad Papa.
© 2023 Korea Portal, All rights reserved. Do not reproduce without permission.