'This Is Us' Season 3 Praised For Heart-Warming Episode Of Jack's Time In Vietnam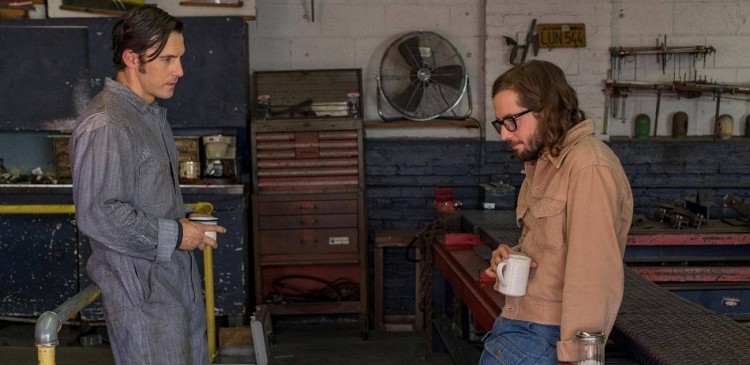 This Is Us Season 3 has revealed two more facts about Jack Pearson that left fans crying while watching Episode 4. Both scenes highlighted Jack's personality and also explain the way he cares for his family.
In Tuesday's episode, viewers have seen how Jack (Milo Ventimiglia) ended up serving the military during the Vietnam war. It turns out that it is for his love to her younger brother, Nicky (Michael Angarano).
Nicky was drafted first. When Jack received a letter from his brother saying he doesn't think he will survive the war, Jack decided that he needs to be with Nicky. During his medical examination, it was revealed that Jack has a fast heartbeat which disqualifies him from going to war.
But Jack did not give up and insisted to the doctor that he needs to go to Vietnam. The doctor ends up giving him a way to trick the medical exam so he could pass for enlisted.
This revealed that Jack has a heart concern way before the tragic Super Bowl episode last season. It can be recalled that Jack went back inside the burning house to rescue the family's pet dog and get Kate's audition tape for Berklee as well as a family photo album.
In the said episode, Jack died from cardiac arrest due to inhalation of too much smoke from the fire that burns their house. It is presumed that his pre-existing heart condition played a role in his cardiac arrest.
Many fans shared their views about the recent episode and praised This Is Us for sharing Jack's backstory. Some also expressed admiration to the character who did not think twice when he decided to go to Vietnam and save the people he loves during a fire despite knowing that he has a heart problem.
Moreover, the episode also revealed where Jack learns his infamous breathing method to calm down anxious young Randall. Apparently, he picked it up from a fellow soldier during the Vietnam War.
In the previous episode, Jack's friend in Vietnam, named Robinson, had severed a foot during a firefight. Before he was airlifted, Robinson said Jack always pretends not to be scared even though he is.
Robinson told him about his mother's way to calm down kids where they are in a panic. He then put his palms on either side of Jack's face and told him to breathe. It was the same gesture that Jack did to his kids in the previous seasons and Randall to William before the latter died. But This Is Us creator Dan Fogelman revealed to TVLine that the touching move actually came from Ventimiglia himself.
"It was something Milo, I believe, just started doing to the kids, and I was like, 'Oh, that moves me.' And then we started writing that in," Fogelman said.
The "Vietnam" episode was written by Fogelman along with Vietnam War veteran and novelist Tim O'Brien. This Is Us Season 3 airs every Tuesday at 9 p.m. ET on NBC.
© 2023 Korea Portal, All rights reserved. Do not reproduce without permission.