'This Is Us' Bosses Are Taking Care Of Jack Pearson's Urn; Who Keeps The Infamous Crock-Pot?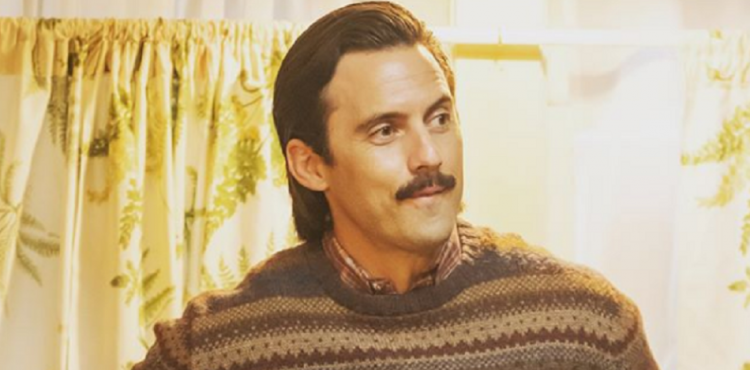 If you think that the important props used in the past seasons of This Is Us are all kept in a stockroom somewhere, you are mistaken. Some of it is actually taking care of by the show's bosses.
In a recent interview with This Is Us co-showrunners Isaac Aptaker and Elizabeth Berger, they talked about their new office and the interesting piece at their place that This Is Us fans will surely want to get their hands on. It is Jack Pearson's urn.
Aptaker and Berger have shown off to Variety that they have one of the urns that held Papa Pearson's ashes in the series. Aptaker revealed that the show has several Jack's urns since the series has several timelines.
Naturally, the urn looks different in the period when Jack (Milo Ventimiglia) died than the present time when adult Kate (Chrissy Metz) has it. The urn already has the patina and all the dents of time.
Aptaker revealed they have the older urn. He added that the container is actually empty but they plan to ask Ventimiglia to write something that they can keep in it.
"It's one of those objects that have so much meaning and is both sad but has this hope, too," said Aptaker.
As for the infamous Crock-Pot slow cooker that caused Jack's death, apparently, it is being taken care of by This Is Us creator Dan Fogelman. It can be recalled that in the previous season, a faulty Crock-Pot started the fire that eventually killed today's favorite TV dad, Jack Pearson. Many blamed the kitchen appliance instead of the Pearson's friendly neighbor George, who gave Jack and Rebecca (Mandy Moore) his old Crock-Pot.
The episode sparked concern among netizens about Crock-Pot's safety. As soon as the backlash hit the brand, Fogelman took on Twitter to remind fans that the slow cooker that burned down the Pearson house and killed Jack was an old and faulty one.
To further bury the doubts cast on the Crock-Pot, This Is Us also released a dramatic promo prior to Super Bowl big game. It featured Ventimiglia giving his Jack Pearson's advice with the hashtag #CROCKPOTISINNOCENT at the end.
The upside of the tragic episode is that there are now decals that Crock-Pot owners and This Is Us fans can put on their machine. The decals, such as "Don't Forget To Unplug Me ... - Jack" and "I'm So Glad We Have An Instant Pot" are now available online.
This Is Us fans may see Jack's urn once again in the upcoming season but probably not the slow cooker. Jack's long-teased demise has already been revealed so the faulty Crock-Pot already served its purpose. This Is Us Season 3 is set to premiere on September 25.
© 2023 Korea Portal, All rights reserved. Do not reproduce without permission.