'Outlander' Actor Sam Heughan Has Some Requests If He Will Play James Bond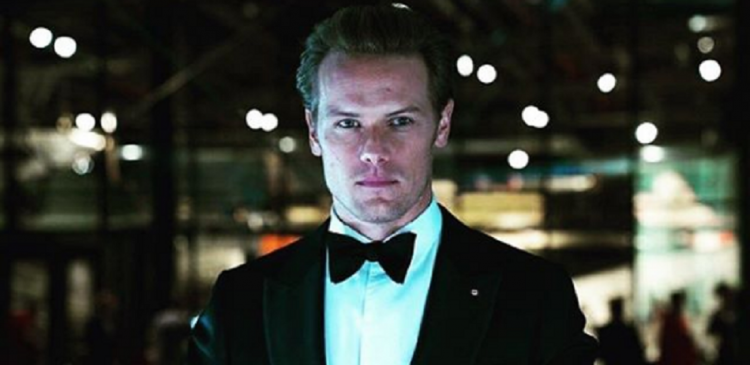 Sam Heughan is in the mood to play another spy role following his experience portraying the role of a secret agent in the movie The Spy Who Dumped Me. His next spy character could be the most sought-after one in the big screen: James Bond.
The Outlander actor admitted that it would be an honor for him if he will be chosen to portray any role in a Bond movie. Then he teased that if he would play the Ian Fleming novels' iconic character, he has few changes that he wants in the film. His requests are pretty simple hence it wouldn't be hard for producers to grant if they would offer the role to Heughan.
The actor said he would like a much bigger and faster car and a lot more suits. Heughan doesn't like to change the classic suave look of Bond, but he just wants the character to be in tune with the present time.
"I think I could play any part! And obviously this is a nod to those movies, but you'd approach a straight character like James Bond with a completely different mindset. But in a way, thinking about it, Sebastian, we wanted to make his world real. We didn't want to send it up too much, so the women were in a very real situation, so I guess there's a bit of a transfer in that part of the character.
But if I were going to play Bond, I'd ask for a much faster car! [Laughs] A bigger, faster car, and a whole lot more suits. A whole wardrobe!" he told Thrillist Entertainment in an interview.
Viewers haven't seen Heughan clad in a suit in time-traveled theme series Outlander, but they did in The Spy Who Dumped Me film. The actor definitely looked gorgeous on his classic outfit in the movie.
Coincidentally, as the rumors that Sam Heughan is one the actors being considered to be the next 007, he shared a couple of black and white photos of himself in a suit. Dressed up in a smart looking pair, the photos instantly set pulses racing that he could be teasing his upcoming role as Bond. He captioned one of the photos, "Waiting.... #SuitsYouSir." However, it turns out the images are for the cover interview of a magazine.
Nonetheless, many commented that Heughan is perfect for the 007 role while others find some resemblance between him and James Bond movie actor Roger Moore in the photo.
"No contest. James Bond. Sexiest man alive," another fan commented on the photo.
Meanwhile, in a new poll on who could be Daniel Craig's replacement, Heughan is not among the favorites. ODEN, the largest cinema chain in the UK, asked about 1000 local fans about the actor they would like to see as the next 007. It shows that Thor star Idris Elba is on top of the list with 26 percent of the votes. He is followed by Mad Max: Fury Road actor Tom Hardy in second place with 22 percent of the votes. To complete the top five are The Night Manager star Tom Hiddleston (11 percent), Poldark actor Aidan Turner, and Happy Valley's James Norton.
Craig will still return as James Bond for his fifth and final outing. The next 007 movie, titled Bond 25, is scheduled for release on October 2019. This means Bond producer Barbara Broccoli won't be auditioning actors for the lead role until 2020 and Heughan still has a chance to be in the future 007 flick, possibly as James Bond himself.
© 2023 Korea Portal, All rights reserved. Do not reproduce without permission.