'NCIS: Los Angeles' Season 10 Episode 3 Spoilers: Team Tasks To Protect A Royal Prince; Callen's Ex Is Coming Back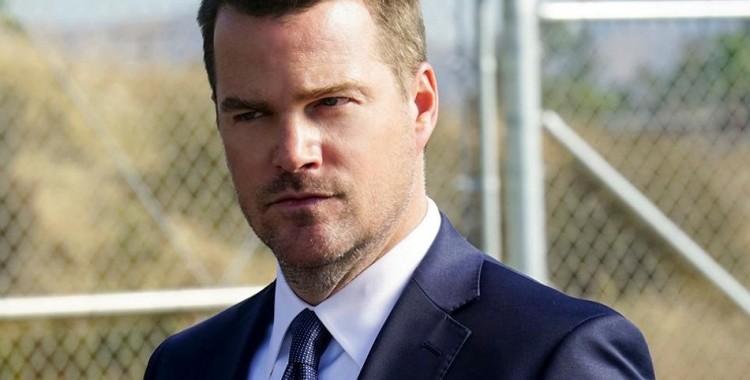 Agent G. Callen will be dealing with one of his former girlfriends once again while protecting a prince from being killed. NCIS: Los Angeles fans are hoping to hear good news with regards to Hetty and Mosley's future in the agency.
In the upcoming episode, Callen (Chris O'Donnell) will be back on the field with his partner, Sam Hanna (LL Cool J). In the previous episode, Nicole DeChamps (Marsha Thomason) temporarily filled in for Callen while he is recovering from the injuries he sustained during their unsanctioned mission in Mexico.
In Episode 3 titled "The Prince," Callen and Sam are assigned on a protection duty for Deputy Crown Prince Kamal (Ritesh Rajan) after an unknown assassin targets his decoy vehicle upon his arrival in Los Angeles. In a preview for the upcoming episode, Callen and Sam are seen dressed in a suit as they provide protection for the prince.
Callen can be heard saying in the teaser "an assassination will be a major international incident" while Sam admitted that he has "bad feeling" about the new assignment. The trailer also teased about a twist that will shock the agents.
The twist could be about the prince and the bride and groom characters in the episode. It looks like Deeks (Eric Christian Olsen) and Kensi (Daniela Ruah) could relate to this episode as they themselves are preparing for their wedding. But the "bad feeling" that Sam is talking about could be about Callen's ex-girlfriend and CIA agent Joelle Taylor.
Joelle is returning in Episode 3. It can be recalled that in the last episode that Joelle showed up, Callen helped her fake her own death to protect her family. Interestingly, in some photos shared by Spoilers Guide for the upcoming episode, Joelle is seen being interrogated by Callen.
Meanwhile, NCIS: Los Angeles fans are also hoping to see Hetty (Linda Hunt) in the upcoming episode. In the previous episode, retired Navy Admiral Hollace Kilbride (Gerald McRaney) temporarily oversees the team's operation while Hetty and Assistant Director Shay Mosley (Nia Long) are facing repercussions for the unauthorized Mexico mission. Kilbride admitted to Callen that he was sent to LA to disband the team after what happened in Mexico. He also revealed that Hetty and Mosley may not set foot in NCIS LA headquarters again and asked Callen if the team can manage even without Hetty.
Is Hetty leaving NCIS LA for good? Don't miss NCIS: Los Angeles Season 10 Episode 3 airs on October 14 at 9 p.m. PT on CBS.
© 2023 Korea Portal, All rights reserved. Do not reproduce without permission.