'NCIS: Los Angeles' Season 10 Spoilers: A Familiar Face Is Returning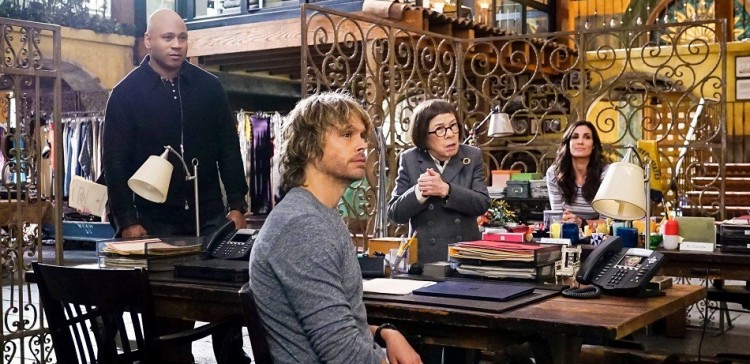 Retired Navy Admiral Hollace Kilbride is returning in NCIS: Los Angeles but the intent of his visit in the city is still unclear. He could be an ally for Hetty's team or an adversary this season.
Veteran actor Gerald McRaney will reprise his role as Kilbride when NCIS: LA premieres next month. Apparently, Kilbride is called to the Los Angeles office following the disaster in the unsanctioned Mexico mission of Hetty's (Linda Hunt) agents. However, it is not clear if Kilbride is coming to town to help Hetty to rescue her agents or he will be leading an investigation into the team's action.
It was earlier revealed that new character Deputy Director Gaines (Esai Morales) will be in LA to accompany a special prosecutor from the Department of Defense who is assigned to investigate the NCIS: LA following the team's operation in Mexico. It can be recalled that Kilbride is with the DOD when he last appeared in Season 6 Episode 3, titled "The 3rd Choir." He and Hetty had a rather tense meeting when the latter turned down a job offer from the admiral.
In the said episode, Hetty was sent to Washington D.C. to protect her from a killer who hunts her in LA and also to attend a Congressional hearing about the NCIS LA operations. However, Hetty insisted of going home and warned Kilbride that if the hearing with the DOD is being used to keep her in D.C., she vowed to reveal the admiral and NCIS Director Leon Vance's secrets. Hetty, later on, walked away from the hearing and Kilbride can't do anything to stop her.
NCIS: LA executive producer R. Scott Gemmill said Season 10 pilot episode will pick up right from where the previous installment ended. Callen (Chris O'Donnell), Sam (LL Cool J), Kensi (Daniela Ruah), and Deeks (Eric Christian Olsen) flew to Mexico to get Mosley's son. They were able to secure the child but on their way out of the country, the cartel hit their vehicle with a rocket missile.
NCIS: Los Angeles earlier released a couple of teaser photos which suggest that the team is in bad shape. Everyone is injured but Deeks is also unconscious. The "To Live and Die in Mexico" episode synopsis also teased that Kensi, Callen, and Sam are unable to communicate with their team back in California.
The agents need a safe way out of the country as the cartel boss also places a "dead or alive" bounty on their heads. Will Hetty ask for DOD's help through Admiral Kilbride? NCIS: Los Angeles Season 10 will kick off on September 30 at 9:30 p.m. ET on CBS.
© 2023 Korea Portal, All rights reserved. Do not reproduce without permission.