Park Bom Reveals Someone Destroyed 2NE1 After Fans Blamed Her For Disbandment, Is She Talking About Minzy?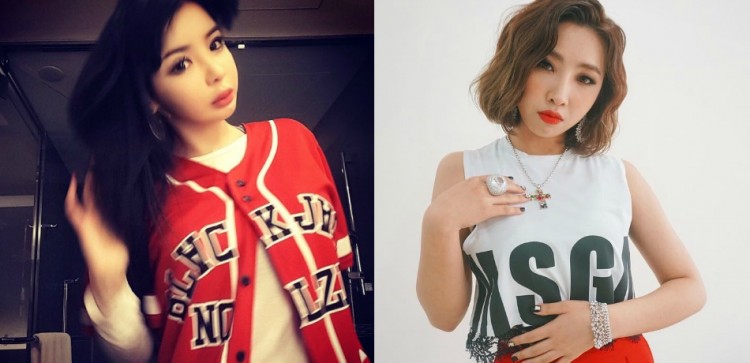 Park Bom had been keeping on the down low following her "drug smuggling scandal" and the disbandment of 2NE1. However, after getting a lot of hate from netizens, she finally responded to all the claims.
"You're the one that ruined 2NE1. If it wasn't for your scandal, this wouldn't have happened. Tsk tsk I guess on one hand I'm thankful. If it wasn't for you, BLACKPINK may not have been able to debut," one netizen wrote. "Aren't you the one who caused the most damage to 2NE1 in the first place?" another one noted.
It is still unclear as to what the 34-year-old singer posted or said that led to these fans and critics to leave some hurtful comments. There is a possibility that Park Bom may have shared that she missed 2NE1 or something of the sort, and netizens are not too happy about that.
"That's ironic of her to say when she's the one who caused their breakup," one said. "Says the one who caused 2NE1's disbandment," said another one. One netizen got a little bit too harsh and said, "You broke up 2NE1 and now you get all emotional…you drug addict."
Although these comments were posted on a clip that had nothing to do with 2NE1, her previous post was a video of Sandara Park, who she is known to be very close with during their 2NE1 days, and apparently until today. These comments may have started from that post and may have extended until her latest one.
These nonstop hurtful messages eventually became too much for Park Bom to handle that she finally responded to one of the commenters. On September 3, a fan left a comment on Park Bom's Instagram, stating, "You destroyed 2NE1, but I still love you bom :(" Park Bom replied to the comment, and said, "I did not somebody else did."
Could it be that she was referring to Minzy? It can be recalled that after the youngest member of 2NE1 left the group in April 2016, CL, Bom, and Dara were left with no choice but to focus on their individual careers first while YG Entertainment was trying to sort things out.
The label then released a statement and revealed that Minzy would not be continuing with 2NE1 after declining to renew her contract with the agency. The YG Entertainment girl group then officially disbanded a few months later. But since Park Bom did not elaborate on her revelation, this thought remains speculation.
© 2023 Korea Portal, All rights reserved. Do not reproduce without permission.