Minzy Before & After Photos 2018: Korean Netizens Believe Former 2NE1 Star Looks Old For Her Age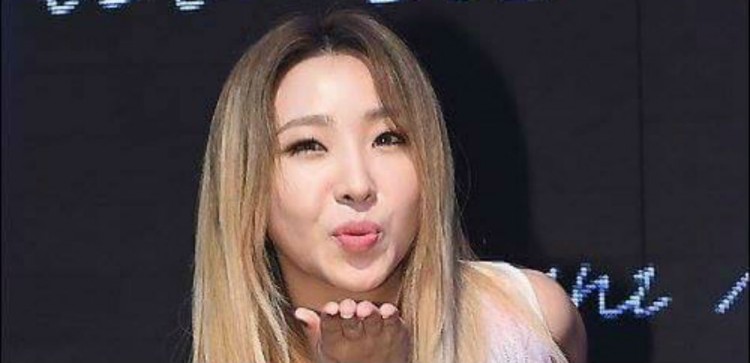 Minzy may have already moved on from her 2NE1 days, but people mostly know her as the youngest member of the mega-successful YG Entertainment girl group. Now that she had continued her career as a solo artist, the former bandmate of CL, Bom, and Dara has been trying to show her mature side. Unfortunately, her new look got a lot of negative comments.
After departing from 2NE1 in 2016, many have noticed the difference in Minzy's face. In fact, plastic surgery rumors started to swirl after the 24-year-old South Korean singer, songwriter, and dancer posted a photo where she looked unrecognizable.
Despite Minzy's plastic surgery rumors, netizens showered the former 2NE1 star with compliments for her new look. Many started to say that her hair, makeup, and fashion was on point, making her look even more beautiful than she was already before.
Unfortunately, her recent look appeared to be a miss for the netizens as many believe that she looks old for her age. Although Minzy had rocked a short haircut before when she was still a part of 2NE1 and always looked good with it, many feel that even her trademark hairstyle didn't help enhance her look at all.
"Her face, her style, it's a mess… she looks like she's in her forties," one fan said. "Minzy got famous for her cuteness and skills, why is she putting herself in this hair and makeup style that [doesn't] match her at all… and what is that lace dress?" another one commented.
Many also called her an "ajumma," which means a "married aged woman." Although there is nothing wrong with being a married aged woman, Minzy is only halfway through her twenties, so many believe that she should look more youthful than she does now.
Minzy's style has definitely changed since her 2NE1 days. While many were disappointed with her new look, some embraced it as a part of her new career path.
"Looks aren't everything. Talent is," one fan wrote in support of the former 2NE1 star. "Maybe Minzy picked the styling out or is happy with it. [Again, her] own fans should support her instead of criticizing an outfit. She doesn't live to please every person."
© 2023 Korea Portal, All rights reserved. Do not reproduce without permission.