Sandara Park 2018: Former 2NE1 Star Reveals First Love — And It's Not Her Filipino Ex-Boyfriend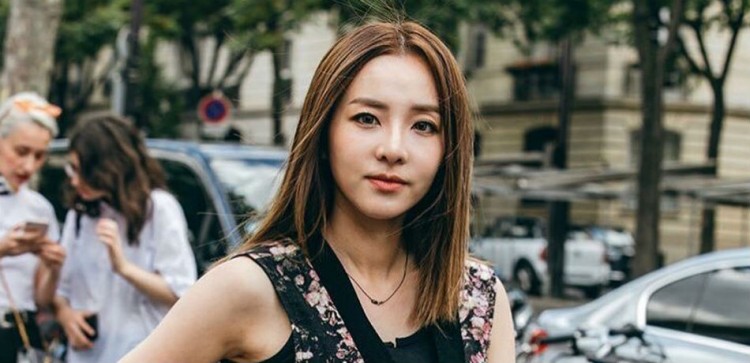 Sandara Park may have been heavily shipped to BIGBANG's leader G-Dragon, but they were never an item. In fact, the only relationship that everybody knew that the former 2NE1 star ever had was with a Filipino actor. However, the YG Entertainment artist revealed that she actually had a first love before even meeting her ex-boyfriend.
Sandara Park recently confirmed that K-pop stars could also be ultimate fangirls as she just recently admitted that Eun Jiwon is her "first love." The former 2NE1 singer and the leader of the first generation idol group SechsKies were recently spotted on a date. So are they officially a couple?
In the recent episode of DARA TV, the 33-year-old South Korean singer, actress, and television presenter went out on a date with her ultimate bias. Sandara Park was clearly overjoyed for having the chance to spend time with SechsKies's Eun Jiwon and couldn't hide her emotions.
"Hi everyone, this is Sandara Park. Ha.. everyone I finally… met that person..," Dara shared. "The person who was like my first love when I was a teenager.. Eun Jiwon oppa!! Because we both have the same tastes as kids, we [ate] tteokbokki and played nostalgic arcade games. It was such a happy time!"
Before the actual date happened, Sandara Park was seen patiently waiting for SechsKies's Eun Jiwon at the tteokbokki (stir-fried rice cakes) place. The YG Entertainment star took this alone time as an opportunity to calm her nerves before her idol arrives.
When SechsKies's Eun Jiwon finally arrived, Sandara Park managed to act normally in front of him, even though everybody knew that her heart was probably beating out of her chest at the time. Despite being both artists of YG Entertainment, their conversation revealed that they hadn't had the chance to meet each other in the company.
In fact, SechsKies's Eun Jiwon told Sandara Park that he sees her brother, Park Sang-hyun a.k.a Thunder, more than he sees her. Dara then shared that when her former 2NE1 bandmate CL saw Eun Jiwon before, she was so disappointed that she didn't call her. They also talked about work and future plans.
After they finished their meal, SechsKies's Eun Jiwon and Sandara Park headed to an old-school game zone. The pair then played video games and had a great time together. However, their date was just a friendly one, and nothing romantic is brewing between the two.
© 2023 Korea Portal, All rights reserved. Do not reproduce without permission.