BIGBANG's G-Dragon To Reveal Who He Really Is On & Off Stage In A New Documentary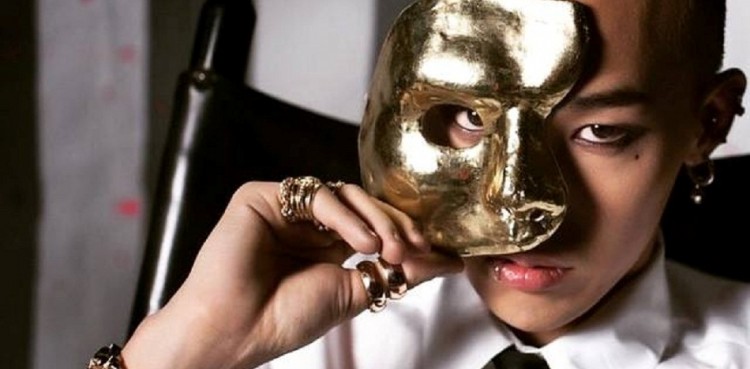 Even in a military camp, BIGBANG member G-Dragon would want to be always present in the eyes of his fans. The K-pop idol will soon release a full-length documentary about who he is on and off the stage.
The BIGBANG rapper/songwriter's documentary is titled Kwon Ji Yong Act III: M.O.T.T.E after his last solo concert before his enlistment. G-Dragon's tour Act III: M.O.T.T.E has been declared as the largest tour ever conducted by a Korean solo artist.
The documentary will feature both the confident singer onstage and the real Kwon Ji Yong when he is not performing. Kwon Ji Yong is G-Dragon's real name. It will also reveal the singer's dreams as well as suffering because of his fame.
"I love the feeling of living my dream. Occasionally though, I feel lost in the blurred line between dream and reality," he said in a teaser trailer for the documentary.
It can be recalled that while promoting his self-titled EP Kwon Ji Yong last year, the K-pop artist revealed that he created the alter ego G-Dragon to keep his stage persona separated from Kwon Ji Yong. In an interview with Elle Korea, he also described G-Dragon as someone who is full of self-confidence and strong while Kwon Ji Yong is an introvert guy with many thoughts in his mind.
During his Act III: M.O.T.T.E concert, G-Dragon also expressed his desire to distance himself from his alter ego. The singer said he has been living as G-Dragon for quite some time now and he wants to live as Kwon Ji Yong again. Many concertgoers observed how the famous idol melts away into the shy Ji Yong during the concert.
G-Dragon is currently serving his two-year mandatory military service since early this year. He is set to be discharged in November 2019.
About three months ago, G-Dragon had undergone surgery to his right ankle. Then it was reported that the artist was receiving special treatment at a military hospital. His label, YG Entertainment, and the Ministry of Defense released statements claiming that the allegations were false.
During his enlistment, his fans also sent him letters which caused disruptions in the military camp operation. This prompted YG Entertainment to publicly ask G-Dragon's fans to refrain from sending letters. While waiting for G-Dragon to be discharged from the military, his fans can watch him in Kwon Ji Yong Act III: M.O.T.T.E documentary which will be available on YouTube Premium starting on September 5.
© 2019 Korea Portal, All rights reserved. Do not reproduce without permission.