Big Bang's G-Dragon Facing Strict Schedule in The Military Every Day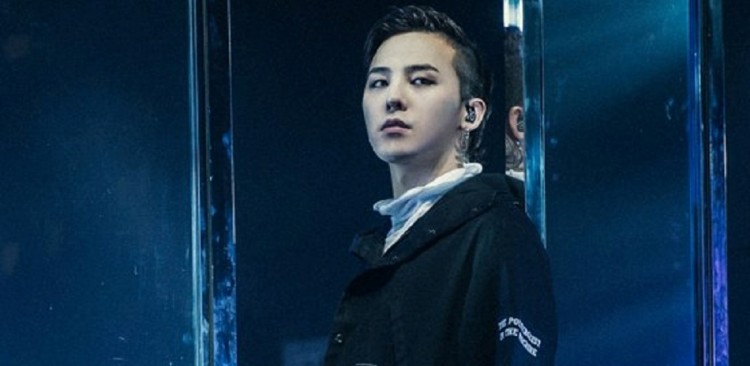 The members of K-pop boy bands have to put their career on hold for the meantime when they enter the mandatory military training imposed by South Korea. During this time, the rest of the members will go on with their usual activities while the member in the military service, like G-Dragon, confronts totally different challenges each day.
G-Dragon of the popular K-pop band Big Bang is one of the latest idols who entered the mandatory five-week training. He faces a strict schedule every day along with his fellow soldiers.
G-Dragon's Schedule in the Military
Kwon Ji Yong, or G-Dragon on stage, starts the day at 6:30 a.m. He really needs to move fast because morning roll call is at 7 a.m. The rapper, along with the other soldiers, will then have their breakfast an hour later. Morning tasks start at 9 in the morning and it will continue throughout the afternoon after an hour of lunch break.
The afternoon tasks last for four hours. The soldiers' day-to-day duties usually include training sessions and tasks to maintain their unit. The soldiers will then undergo physical training at 5 p.m. to keep them healthy. This may include different forms of exercises such as running.
After a 30-minute dinner at 6 p.m., G-Dragon gets himself free time to do some personal tasks such as making a call, having a haircut, cleaning combat boots, or possibly writing some new songs for Big Bang. The day ends with another roll call at 9:30 p.m. before the lights out at 10 p.m. It will be the same schedule on the following day and on the succeeding days.
Big Bang Members in the Military
A military service is an obligation for men in South Korea. It is mandatory to all able-bodied men and K-pop band members are not exempted. G-Dragon began his mandatory military service on Feb. 27 at the third infantry division basic training camp site in Cherwon, Gangwon Province.
Although Big Bang's management agency YG Entertainment said they want to keep G-Dragon's enlistment as discreet as possible, it actually did not happen. Fans of the K-pop group gathered in front of the campsite to send their goodbye to their idol. After the basic training, G-Dragon will begin his official assignment. The 28-year-old singer will be discharged from the military on Nov 26, 2019.
G-Dragon is the second member of the five-man band to begin military service. T.O.P. started to serve last year. He is currently serving as a public service worker since January. He previously performed the duties of a conscripted policeman. T.O.P., however, was dismissed after he was found guilty of using marijuana. Meanwhile, Taeyang is also set to join the army on March 12.
© 2018 Korea Portal, All rights reserved. Do not reproduce without permission.