Korea's A-List Actors Gong Yoo & Kang Dong Won's Acting Secrets Revealed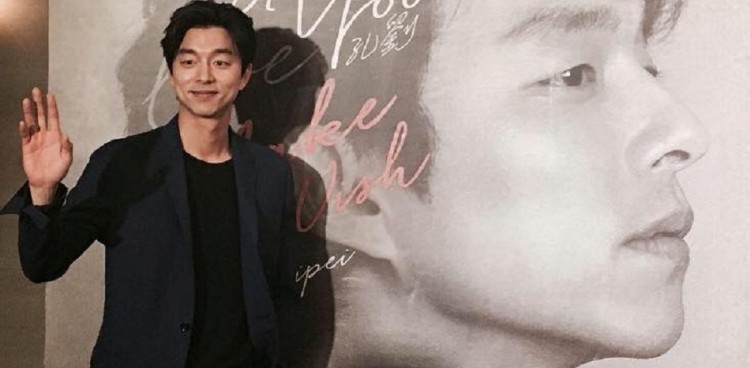 Undeniably, Gong Yoo and Kang Dong Won are among the most popular Korean actors today. They made several hit movies in the past. But not known to many, they also receive advice from their seniors. One of them is actor/comedian Ji Sang Ryul.
In a recent episode of KBS 2TV's Happy Together, its former host Ji Sang Ryul appeared in the show along with other guest stars including Koyote, Crush, Jang Deok Cheol, Han Sang Jin, and (G)I-DLE member Yuqi.
Ji shared a story on how he met Gong Yoo and Kang Dong Won. When the actors are still rookies in the entertainment industry, Ji Sang Ryul was also in the same K-drama they were into. Soompi reported that the others guests were surprised to learn that Ji had worked with the actors. Then he revealed what also advised both Gong and Kang.
"You have to act comfortably for the viewers to be comfortable. Relax," he claimed to have said to the two. The comedian did not say which Gong and Kang movie or K-drama he is referring to.
"Everyone who has done a project with me are now super famous," Ji Sang Ryul added.
Then Han Sang Jin revealed that when filming Yi San (also known as Lee San, Wind of the Palace), Ji Sang Ryul took three hours to say just one word. This earned him the nickname "NG general." The guests broke out in laughter.
Whether Ji's claim is valid or not, it is clear that Gong Yoo and Kang Dong Won are two of the most sought-after actors today clearly because of their acting skills. Gong Yoo has kept his popularity even though his last project was the 2017 hit K-drama Goblin. He is expected to make a comeback soon in a new movie, entitled Xu Fu.
The actor's agency SOOP Management has confirmed that they have received an offer for Gong Yoo to play the lead role of the ancient Chinese voyager Xu Fu. The company said the actor is "positively" reviewing the offer which could be his comeback after the blockbuster flicks Train to Busan and The Age of Shadows in 2016.
As for Kang Dong Won, he recently appeared in the movie Golden Slumber and Illang: The Wolf Brigade which was released on July 25. Kang is also set to have his Hollywood film debut in the American disaster action film Tsunami LA which is being directed by Tomb Raider and Con Air director Simon West. The movie is scheduled for release next year.
Before his Hollywood debut, Kang had appeared in several Korean movies and a couple of TV dramas. His first breakthrough came in 2004 in the movie Temptation of Wolves. Then it was followed by some hit movies such as Maundy Thursday, Voice Of A Murderer, The Priests, Master, and A Violent Prosecutor.
© 2023 Korea Portal, All rights reserved. Do not reproduce without permission.