'Train To Busan 2' Already In The Works; Gong Yoo & Other Original Cast Members Not Part Of The Sequel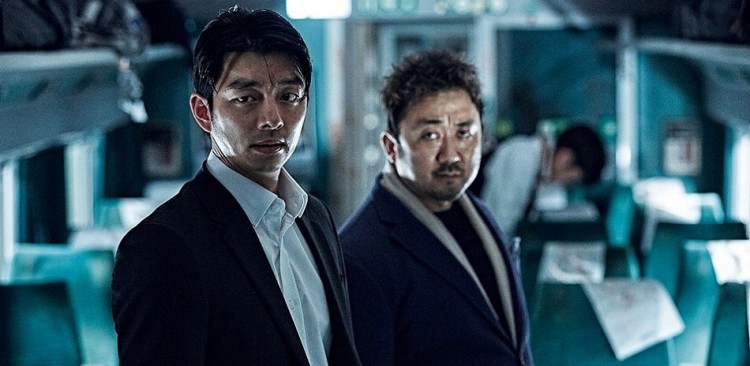 After over two years of waiting, Train To Busan 2 is finally coming. The director who helmed the original film has revealed that the sequel is already in the works. However, lead actor Gong Yoo will not be in the second installment.
Train To Busan was a huge hit not only in South Korea but also across the world. Now that a sequel has been confirmed, many fans are wondering if Gong Yoo will still part of it.
Director/writer Yeon Sang-ho has announced that he is currently wrapping up the screenplay for the sequel to Train to Busan. He added that they also plan to commence filming in 2019.
However, the cast members for the second installment will not be the same in the original movie. Yeon has confirmed that characters in the sequel will be different which mean Gong Yoo and the rest of the cast will not reprise their respective roles.
The Goblin actor has been very vocal about his interest in joining the sequel even though his character, Seok-woo, already turned into a zombie and eventually died in the first movie. Though the sequel will focus on a different lead character, many fans are still hoping that Gong Yoo will still appear in the next installment one way or another.
Meanwhile, director Yeon added that the sequel would not be called Train To Busan 2. Instead, it will be titled Bando, which means Peninsula.
Although Yeon has yet to divulge any details about the new movie, the title implies that the flick will not focus on another train but rather in a much larger area. The zombie virus in the first installment could have spread throughout the Korea Peninsula and threatening a larger population. Yeon added that the forthcoming horror movie would be more action pack as the new characters will deal with the aftermath of what transpired in Train To Busan.
"It is an extension of Train to Busan after the virus has spread throughout Korea, but the characters are not the same. It shares the same worldview and is a zombie action film that deals with the aftermath on the peninsula of what happened in Train to Busan. I'm still writing the script, but the scale is rather large since there will be action to it," Yeon told Screen Daily.
The $8.5 million-budget Train to Busan has been declared as one of Korea's top grossing film of 2016. It recorded $83 million in the local box office and $45 million worldwide. Train to Busan is currently available Netflix in the US. Earlier reports also indicate a plan to have an English-language remake of the Korean movie.
© 2023 Korea Portal, All rights reserved. Do not reproduce without permission.