TWICE's Jeongyeon Cries In The Middle Of Interview, What Happened?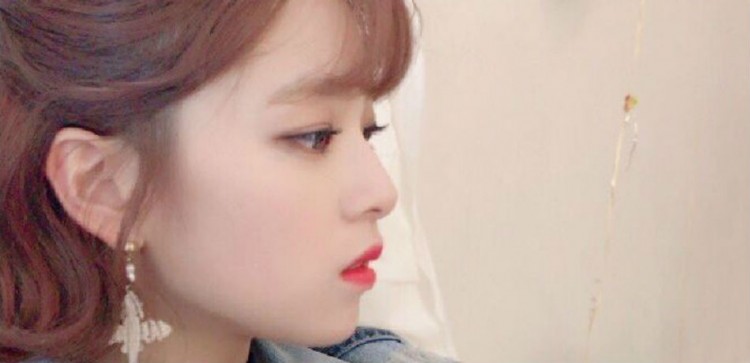 It's definitely hard for someone to be bubbly when they're dealing with something unfortunate in their lives. This is exactly what happened to TWICE's Jeongyeon when she bursts into tears in the middle of a radio show.
TWICE just made a recent comeback and Nayeon, Jeongyeon, Momo, Sana, Jihyo, Mina, Dahyun, Chaeyoung, and Tzuyu were busy promoting their new song. While the other girls appeared to be in high spirits, the 21-year-old South Korean singer was visibly upset.
Since Jeongyeon is known for her bright and outgoing personality, fans quickly noticed that something was wrong with the TWICE singer in their recent guesting. In fact, Jeongyeon seemed to have a blank expression on her face during the broadcast.
Nayeon, Momo, Sana, Jihyo, Mina, Dahyun, Chaeyoung, and Tzuyu were obviously aware that Jeongyeon wasn't feeling well because when they heard her sniff at the back row, some of the members quickly looked and checked up on her. TWICE's leader Jihyo even asked Nayeon to pass the tissue to their upset member.
Fans watching the program then started to get worried that led to the radio show host asking what was wrong with Jeongyeon. "One of the viewers is asking, 'Jeongyeon, are you sick? Why are you crying?' " The host asked.
Nayeon explained that Jeongyeon wasn't feeling well. The TWICE singer then tried her best to smile so fans won't be worried about her. However, the K-pop idol was clearly not okay when she burst into tears as soon as the radio went off the air.
As it turns out, Jeongyeon's puppy was ill at the time, and the TWICE singer couldn't help but be concerned about her beloved pooch's health. Her Pomeranian named Bbosong wasn't feeling well, and someone, presumably her sister, posted a snap of the cute dog on its personal Instagram account with the caption: "Bbosong…let's be healthy! Jeongyeon unnie is sad."
After learning what was upsetting Jeongyeon, fans started to wish her puppy a fast and full recovery. Thankfully, Bbosong seemed to have recovered already and has been discharged from the vet.
© 2019 Korea Portal, All rights reserved. Do not reproduce without permission.