TWICE's Jeongyeon Finally Grows Her Hair Out, Is It Better Than Her Pixie Cut? [PHOTO]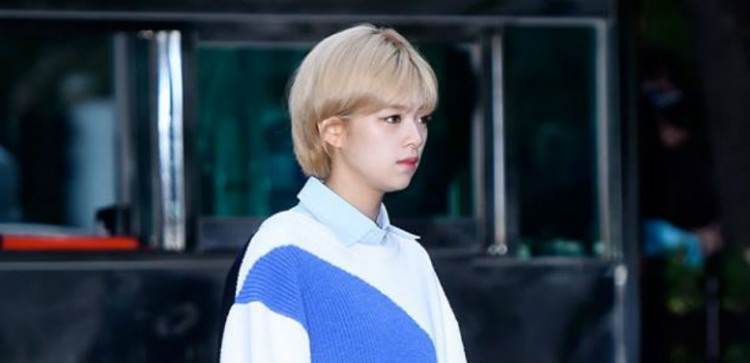 K-pop girl groups are known for their cute and sexy dance moves. From blowing kisses and making a heart sign, to flipping their long hair. However, TWICE's Jeongyeon always had short hairstyles since she debuted, so she wouldn't know how it feels like to flip her hair until now.
The 21-year-old South Korean singer and dancer had been rocking her pixie cut ever since fans first laid eyes on her. Although TWICE's Jeongyeon always looked beyond perfect with her short hairstyle, fans have been imagining what she would look like with long hair. Now, their curiosity is finally answered.
After years of having a pixie, Jeongyeon finally managed to grow her hair out to a bob. Her new look is like a breath of fresh air as their hair stylist would normally chop off her locks to maintain the hairstyle that the TWICE singer is famously known for.
However, Jeongyeon hasn't got a haircut for quite awhile and has reached her longest hair yet. This is making the fans anticipate a longer hairstyle for Jeongyeon in TWICE's upcoming comeback.
One fan tweeted, "Jeongyeon is really getting attention with every INCH her hair grows." Another one wrote, "Jeongyeon looks amazing in these bob-length hairstyles. I wish she would never have to cut it short again."
In fact, Jeongyeon's hair is long enough for her to tie it in a short ponytail. However, it appears that the TWICE singer may have had a quick trim, or it was just styled differently that make her hair look shorter in recent photos.
Jeongyeon's hair was extra long in a picture that was taken after a Hi-Touch event in Japan early June 2018 where it reached up to her collarbone. But a much recent snap showed TWICE star rocking an around-the-shoulder length. But long or short hair, Jeongyeon always look beautiful either way.
Yoo are my sunshine, my only sunshine #TWICELAND2INSG #FANTASYPARKinSG #JEONGYEON pic.twitter.com/WnXRL5OO00 — mikki (@naejeongyeon) June 20, 2018
Despite the hype of Jeongyeon's new look, her hairstyle is actually the least wanted length of Korean women. It even got a bad nickname of "Guh-ji Zone," which means "bum zone." The nickname implies that the hair is at its most awkward length, making it difficult for women to style.
© 2023 Korea Portal, All rights reserved. Do not reproduce without permission.