TWICE's Nayeon Little Secret About Rainy Days Hints She May Be A Real-Life Princess [WATCH]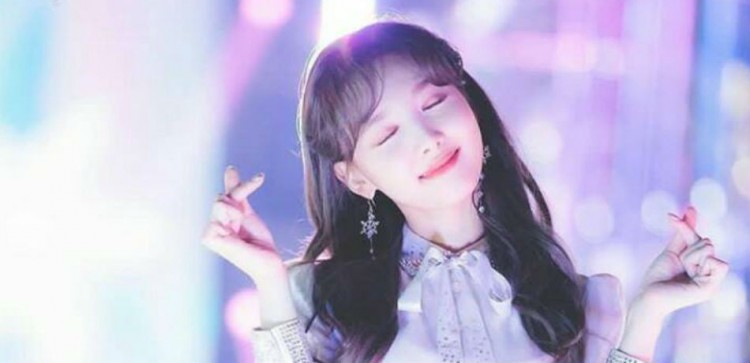 TWICE's Nayeon may be the oldest member of the nine-member JYP Entertainment girl group, but many see her as the baby of the bunch. Now, her latest revelation seemingly hinted that she might be a real-life princess more than a K-pop star.
In a recent live broadcast, the 22-year-old South Korean singer revealed something about herself that made her even more adorable than she already is. TWICE's Nayeon made a simple comment that she doesn't like carrying an umbrella. While her revelation doesn' sound strange, her reason behind it is quite cute.
"I don't like holding umbrellas. So I've never, ever bought one for myself," TWICE's Nayeon said. "I hate the feeling of having my hand be occupied with holding an umbrella. Such a hassle to have one hand tied to holding the umbrella."
Nayeon then revealed that during her trainee days, she would pick up a box and wear it over her head rather than holding an umbrella when it rained. Fans then commented that the main reason why the TWICE star doesn't like holding an umbrella is that she's a princess and would rather have other people holding it for her.
While being called a princess may be an insult in other fandoms, ONCE (TWICE's fandom name) finds Nayeon's princess trait to be extremely cute. Her revelation then made a lot of sense after old, and new photos of the TWICE star showed her sneaking underneath other members' umbrellas.
In fact, a short clip of Nayeon and Mina confirmed the former's dislike of holding an umbrella. In the video, both Nayeon and Mina were holding a cup of snack, but then the latter offered to take the umbrella from Nayeon so she could eat. The oldest member of TWICE was clearly unhappy while holding the umbrella at first. Nayeon's hate for the rainy/snowy season accessory was quite evident in her face.
Meanwhile, TWICE is gearing up for their next comeback. They just released the teaser images for "Dancing the Night Away" on June 27 KST. ONCE has been patiently waiting for the highly-anticipated return of Nayeon, Jeongyeon, Momo, Sana, Jihyo, Mina, Dahyun, Chaeyoung, and Tzuyu.
© 2023 Korea Portal, All rights reserved. Do not reproduce without permission.