g.o.d In Talks To Return With New Reality Show On JTBC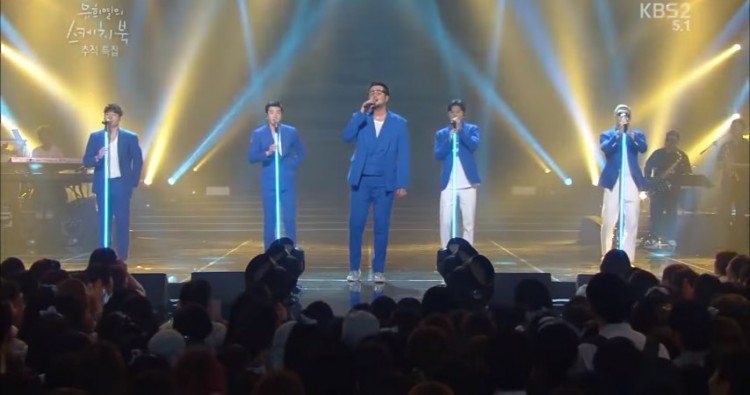 It looks like fans are about to see the iconic K-pop group g.o.d once again. The legendary South Korean band is said to be back altogether to lead a new variety show, and this can be on JTBC.
According to All Kpop, entertainment insiders revealed on Thursday, July 12, that JTBC was having a discussion with an "old-school" K-pop group to lead a new reality travel program. This show was said to feature all members of the band, which is assumed to be g.o.d. The show would feature the idols' travel and adventures in Camino de Santiago in Spain.
Although g.o.d members are currently under different labels, the talk between the group and the network is reportedly "advancing." If this project pushes through, it will be a perfect reunion for the iconic band's 20th anniversary in January 2019. In fact, fans are now excited about the discussion's fruition.
In a report by Koreaboo, fans are now looking forward to g.o.d's possible reunion. "Joon Park is so funny even by him...how funny it will be if all 5 members travel together?" one fan said. A number of the group's supporters even described their return as "amazing," assuring that the band would be the best cast to lead reality and variety shows. Of course, they are all hoping that it would come out soon.
To recall, g.o.d was officially launched as a group in 1999. From then, they became "one of the most prominent K-pop artists" in the early 2000s. They were also one of the first-generation idol groups who sold over a "million albums on multiple albums." Their hit songs "To Mother," "Lie," and "Sky Blue Balloon," to name a few, are considered cult classics in South Korea.
Sadly, g.o.d stopped promoting as a group in 2005, but they returned in 2014 to release a new song, titled "The Story of Our Lives," from their album, Chapter 8, which was also their eighth studio LP. As expected, fans received the group with a warm welcome. In spite of their hiatus, g.o.d still has a large fanbase in South Korea, and these fans are now waiting for their return.
© 2019 Korea Portal, All rights reserved. Do not reproduce without permission.