'One Piece' Chapter 911 Spoilers: O Tama To Help Luffy; Star Performer's Identity Revealed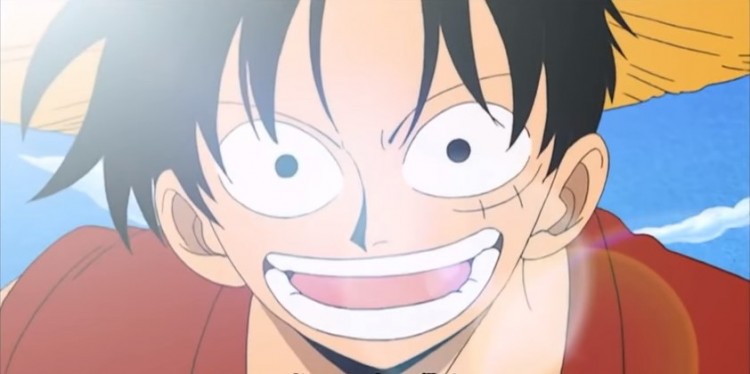 The Wano Country arc officially begins as Luffy successfully lands his feet in Wano. However, as he has been left on an unknown island and Sanji and the other Strawhats are also lost, will they see each other again in One Piece Chapter 911?
According to TheAnimeScrolls, it may still take a little while before Luffy, Sanji, and the rest of the crew see each other again. However, they both will surely take their own course in One Piece Chapter 911. Luffy and Sanji will both explore Wano, although they have different paths.
In a spoiler courtesy by Den_Den_Mushi from OroJackson forums, via OtakuKart, it revealed that there would be a girl named O Tama coming to One Piece Chapter 911. Some thugs caught this girl in the forest of creatures. She is a "vassal of the evil Light moon (Kozuki) clan," so they plan to put her on the market or in prison.
In One Piece Chapter 911, the thugs will call the mysterious "star performer" as they plan to put Luffy under sedation. They also want to capture him for illegal entry. A guy will try to point his gun at Luffy, but he will be knocked down. They will then ask their bodyguard, a demonic baboon, to face Luffy instead of fighting a lion, which happens to be O Tama's guardian.
However, with his glare, the demonic baboon will behave. As everyone's attention is on them, O Tama will manage to escape and take advantage of the moment. She will knock the thugs unconscious with a bludgeon and make some dumplings for the baboon which will submit itself to her. From here, Luffy will know he is in Kuri.
In One Piece Chapter 911, O Tama will bring Luffy to her house and prepare a small meal for him. However, Luffy gets disappointed that he has little to eat. Little did Luffy know that O Tama had no food to eat for days. The girl will excuse herself and drink from the river to cure her hunger instead, but she will be surprised by the arrival of his master, Tengu.
Tengu will be mad at Luffy for eating all the food which he sent for her eighth birthday. O Tama will try to stop her master, but she falls unconscious. Tengu will then tell Luffy that Kaido's factory pollutes the river that caused her to get sick. Although she has an option to leave Kuri, O Tama chooses to stay to keep her promise to Ace.
Later, it will be revealed that the mysterious star performer is Basil Hawkins. He will ask his people to disconnect all communications and make their way to Kuri. He also asks them not to tell Kaido their plans. One Piece Chapter 911 will be released on July 16.
© 2019 Korea Portal, All rights reserved. Do not reproduce without permission.