BTS's Jimin Receives Another Death Threat; Big Hit Entertainment Assures Group's Safety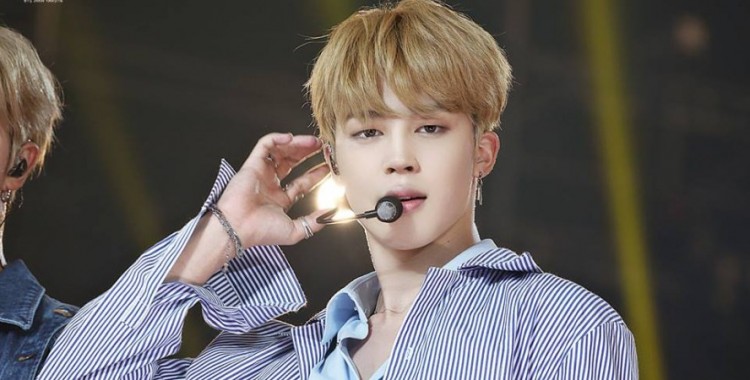 BTS's Jimin is once again the target of a death threat recently shared by an unknown culprit on Instagram. This is the third time that the 22-year-old star received a threat to his life in a span of one year.
Jimin first received a death threat in 2017. A hater threatened to shoot the BTS member after their concert in Los Angeles. Also, just a couple of months ago, he received another threat to his life when an anonymous person said he would shoot him at BTS's upcoming concert in Fort Worth on September 16.
Now, another death threat was seen on Instagram shared by username Buljimic5. The user threatened to shoot Jimin "right in the head" at BTS's concert in Los Angeles on September 5. "September 5's concert is going to be great especially after I shoot Jimin right in the head," the post read. Although this account has been deleted, it is strongly believed that the person behind this has made different accounts to continue the threats, per Metro News.
BTS will hold a series of concert in the U.S. with its Love Yourself World Tour. The boys will perform at Staples Center in LA on September 5 to 6 and 8 to 9. So to calm the worrying fans, Big Hit Entertainment guarantees Jimin's safety as well as the rest of the group members.
The entertainment company admitted that it is aware of the death threats Jimin has been receiving. Hence, it promised to take all the necessary precautions to ensure BTS's protection. "We are already aware of the matter. We will do our best to take precautionary measures, whether the threats are legitimate or not," it said in a statement, per Koreaboo.
Big Hit Entertainment recalled the "thorough preparations" it made in the past to deal with this kind of situation. Fortunately, the threat never happened. The company continued to say that it would continue to keep an eye to the situation and take the necessary measures to keep Jimin and the rest of the BTS members safe. Whether the threats are real or fake, it assured to do everything to address the issue.
BTS's Love Yourself World Tour will begin in Seoul, South Korea on August 25 and 26. The international leg begins on September 5 in the U.S. After that, they are also set to perform in Canada and Europe.
© 2023 Korea Portal, All rights reserved. Do not reproduce without permission.