Lee Dong Wook Keeps Self Busy After Split With Suzy Bae [PHOTO]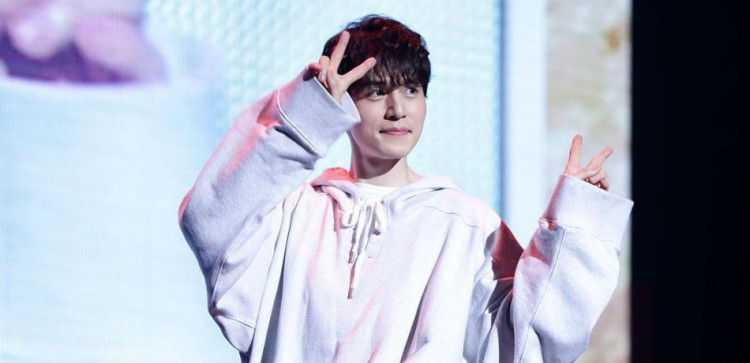 While fans are still not over the fact that Lee Dong Wook and Suzy Bae are no longer together, it appears that the Goblin actor may have already moved on from it. Their failed romance is definitely hard for the ex-couple, but Lee Dong Wook just seems to have no time to be affected by it at all.
It's no secret that the 36-year-old South Korean actor and model is such a busy man. He's one of the most sought-after celebrities in the entertainment world, so his broken heart had to heal fast for him to do his job effectively. In fact, Lee Dong Wook might even be too busy to think about his split with Suzy Bae.
Just like any other celebrity, Lee Dong Wook shares his work updates on social media. His recent post was straight from one of the scenes of his upcoming drama Life. The JTBC series will be premiering end of July 2018 which is why the actor is spending a lot of time on set to complete filming.
After the confirmation of Lee Dong Wook and Suzy Bae's breakup, fans checked on their social media accounts to see if they have posted anything regarding their shocking split. While the 23-year-old South Korean singer and actress didn't post anything at the time, the Goblin star broke his silence by posting a photo of him holding a script for his drama, captioning it: "Actor Lee Dong Wook studies the script when he's on break from shooting his commercials."
As expected, some talked about Lee Dong Wook and Suzy Bae's breakup in the comments section, but most of the reactions are about the actor's good looks and physique. "You're just standing, reading some scripts but how are you this hot, I don't understand. I can't move on from these pictures," one fan said. "Wow, the proportions on this man is out of this world… Model status!" another one commented.
After Lee Dong Wook and Suzy Bae's breakup, the While You Were Sleeping actress was dubbed as "Taylor Swift of Hallyu (Korean wave) and South Korea." Critics believe that the former miss A singer jumps from one boyfriend to another so easily, which the 28-year-old American singer-songwriter is highly criticized for.
© 2019 Korea Portal, All rights reserved. Do not reproduce without permission.