BLACKPINK's Rose Going Solo? K-Pop Singer Hints Possible Performance Without Jisoo, Jennie & Lisa [PHOTO]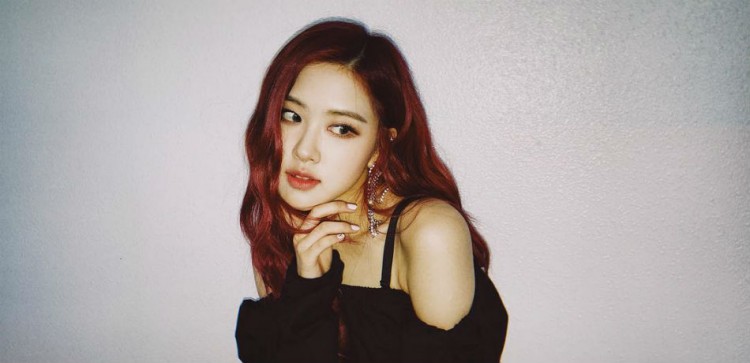 BLACKPINK had been on everybody's lips after their mega-successful comeback with "DDU-DU DDU-DU." K-pop fans are going wild over Jisoo, Jennie, Rose, and Lisa, while non-K-pop fans are showing interest in the YG Entertainment girl group. But is one of the members going solo?
If by going solo means doing a solo performance during a BLACKPINK concert, then that is a possibility. This speculation started when Rose shared that she's planning a surprise for BLACKPINK's Japan tour.
To celebrate the success of their recent comeback, Jisoo, Jennie, Rose, and Lisa opened up a personal Instagram account, where fans would see each of the members' individual updates. This is also where Rose's followers saw the 21-year-old South Korean singer and dancer hinting a solo performance.
In Rose's latest Instagram post, the BLACKPINK singer will be seen sitting on the floor of a dark room while strumming a guitar. The next photo showed her writing on a note, possibly composing an original song.
"Baking up a little something for the concert.." Rose captioned that series of photos. The BLACKPINK star then added the hashtags #whosexcited and #blackpinkjapantour.
As expected, fans have been wondering what Rose's social media post meant. Some even assumed that since Rose is going to do a solo performance, then Jisoo, Jennie, and Lisa might be doing the same thing as well.
"Solo performance for Rose, please be true, I'm so ready for it," one fan said. "Rosé is performing with her guitar and it may be a self-composed song?? Does that mean that other members would also have their own solo stages OMG," another fan wrote.
If Rose is indeed going to do a solo performance, one supporter said that it's about time that she will get to flaunt her amazing vocals. Just like any other K-pop groups, the lines are always divided between each of the members, and this specific fan felt that it's not enough exposure for Rose's voice.
"I really do hope Rosé will get to perform a solo song or her own composition at the concert," the fan said. "Their songs give her lines but they don't really show what she's truly capable of as a vocalist."
© 2023 Korea Portal, All rights reserved. Do not reproduce without permission.