BLACKPINK To Expand Into Western Market In September? Jisoo, Jennie, Rose & Lisa's Korean Comeback Slated For 2018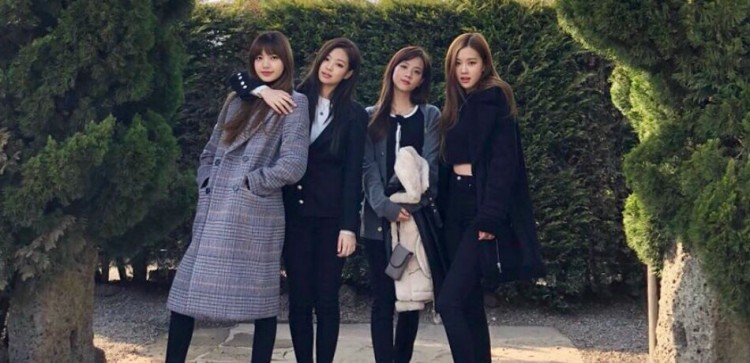 BLACKPINK is taking over the world! Jisoo, Jennie, Rose, and Lisa were not kidding when they said their famous line, "BLACKPINK in your area," as they are probably going to be in everyone's areas soon. In fact, a new report claims that the YG Entertainment girl group is getting ready to take on the Western market.
Although an official statement from YG Entertainment has yet to be released, financial analyst Hanwha Investment & Securities Researcher Ji In Hae shared that BLACKPINK expanding into the Western market is highly possible. Jisoo, Jennie, Rose, and Lisa may have already garnered a lot of success since they debuted back in 2016, but their recent comeback had definitely catapulted them to superstardom, which is a huge advantage for the label. "This year is the year to focus on the momentum of the rookie group as the new group is on the verge of a period of growth," Ji In Hae said.
This isn't the first time that a report shared about BLACKPINK expanding outside Asia has emerged. YG Entertainment had previously hinted Jisoo, Jennie, Rose, and Lisa's possible American debut after top U.S. labels showed interest in the girls.
Despite being appreciative of this opportunity, BLACKPINK and YG Entertainment noted that the girls would make their domestic promotions a priority. Jennie noted that they would want to take things one step at a time, and they choose to live in the moment and enjoy their current success.
"Instead of getting excited for a possible future, we put our best into the present promotions. My goal is to accomplish each step one by one," Jennie shared. "Even having released a mini-album brings me great joy every day. I do dream of a bright future, but I don't want to lose any of the small happiness that are happening now."
Koreaboo reported that after Jisoo, Jennie, Rose, and Lisa complete their domestic activities at the end of July, they will be entering the North American and European markets in September. BLACKPINK's Korean comeback is also scheduled by the end of the year.
© 2023 Korea Portal, All rights reserved. Do not reproduce without permission.