'Are You Human Too' Episodes 21-22 Spoilers: Shocking Twist Teases Seo Kang Joon's Fate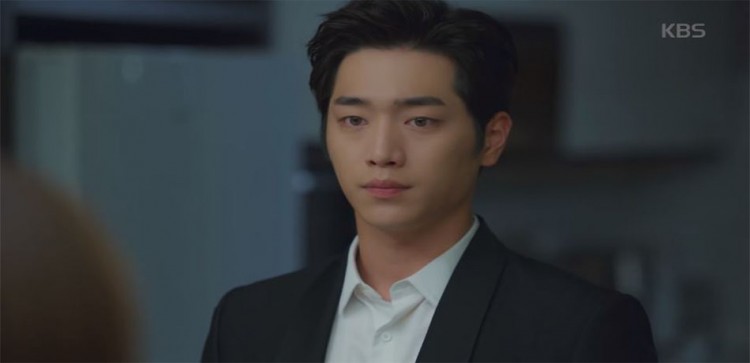 Beloved characters will begin to show where their true loyalties lie in Are You Human Too Episodes 21-22. Latest spoiler news teased of a highly intelligent robot facing imminent destruction amid the hands of his creator.
Are You Human Too Episodes 19-20 was a rollercoaster ride given the shocking plot developments that unveiled secrets and conspiracies. Following Nam Shin III's (Seo Kang Joon) heroic mission to rescue So Bong (Gong Seung Yeon), Jong Gil (Yu Oh Seong) was provided a hint that his daughter's fiancé might not be who he really is. The discovery also paved the way for Ye Na (Park Hwan Hee) to learn about her father's plan to kill Nam Shin.
Aired on July 10, the Are You Human Too Episodes 19-20 also revealed David's (Choi Duk Moon) secret supporter who helped finance Laura's (Kim Sung Ryoung) robot project. A clandestine meeting between David and Nam Shin's grandfather Gun Ho (Park Young Gyu) unveiled the elderly businessman's involvement in Nam Shin III's creation. Held at a massive server room that houses Nam Shin III's "brain" or data center, Gun Ho verbalized his interest in keeping the robot fully functional despite knowing about the human Nam Shin's comatose state.
Meanwhile, Laura's attempt to activate Nam Shin III's kill switch was interrupted by David in Are You Human Too Episodes 19-20. Highlighting how the robot has been evolving given his exposure to various challenges and human society, David accused Laura of being a bad mother to her creation.
However, Laura's apprehensions over Nam Shin III's growing independence might still push her to utilize the said robot's kill switch. Knowing the threat to Nam Shin III's continued existence, David will attempt to hide the switch from the said scientist. A scene in Are You Human Too Episodes 21-22 showed David rushing to remove the device from Laura's vault. It appears that the former will opt to keep his robot son alive while supporting Nam Shin's grandfather's business plans to release a line of highly evolved robots.
Nam Shin III will also begin to understand that his time portraying the role of the human Nam Shin might soon come to an end. With the latter showing signs of waking up from his coma, the robot will start to wonder if he can continue to exist in the real world. Confused about his purpose, Nam Shin III will turn to So Bong in Are You Human Too Episodes 21-22 who will try to reassure the said robot that he can still be who he wants to be.
Are You Human Too Episodes 21-22 will be released back-to-back on July 16. The drama airs every Monday and Tuesday on KBS.
© 2023 Korea Portal, All rights reserved. Do not reproduce without permission.