Seo Kang Joon To Showcase Singing Prowess For 'Are You Human Too' Soundtrack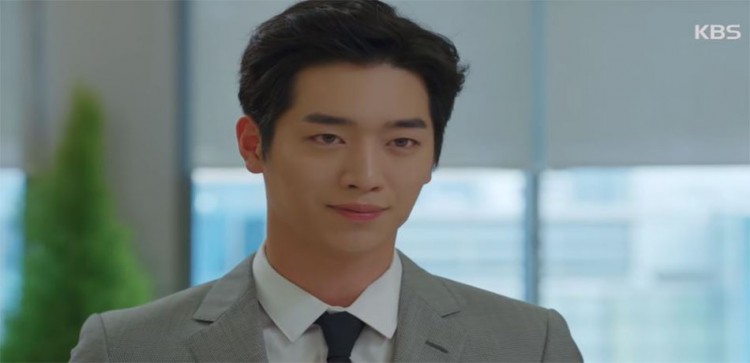 Avid Seo Kang Joon fans will soon appreciate the South Korean actor's vocal prowess. Are You Human Too showrunners tapped the 5urprise member to sing one of the songs to be featured in the said KBS sci-fi romantic series.
Seo Kang Joon has joined the list of talented artists who sang a song for the Are You Human Too soundtrack. A representative from the actor's entertainment agency Fantagio recently confirmed the said celebrity's participation. In an interview held on June 20, a source from Fantagio told local news outlet My Daily that the Roommate alum already completed recording activities for the said track.
The upcoming addition to Are You Human Too soundtrack will also represent a slight change in the said OST's already released tracks. Unlike the upbeat rhythm of Vixx's "Is it Love," as well as Lyn and Hanhae's collaboration track "Love," Seo Kang Joon's soon-to-be-released song will be a ballad. However, the exact release date of the new song and its title have yet to be revealed.
Seo Kang Joon's participation in the Are You Human Too soundtrack marks the third time that the actor lent his voice to a drama OST. The actor, along with his fellow 5urprise members, previously recorded songs for the tvN drama Cheese in the Trap and the 2013 series After School: Lucky or Not.
Apart from joining the drama's soundtrack, the actor also received praise for his performance in Are You Human Too. Portraying two roles in the KBS sci-fi romantic series, the drama's producer Cha Young Hoon complimented Seo Kan Joon on his acting.
In a recent interview, Cha Young Hoon shared that he was satisfied with how Seo Kang Joon portrayed the human Nam Shin and his robot counterpart Nam Shin III in the drama. The said producer even recounted how the Are You Human Too star displayed his best while they were filming the KBS series.
Are You Human Too is a pre-produced drama that tells the story of a robot who took the place of a comatose young man. New episodes are released every Monday and Tuesday on KBS.
© 2023 Korea Portal, All rights reserved. Do not reproduce without permission.