Korean Beauty Tip: Step-By-Step Guide To Bae Suzy's '424' Skin Cleansing Technique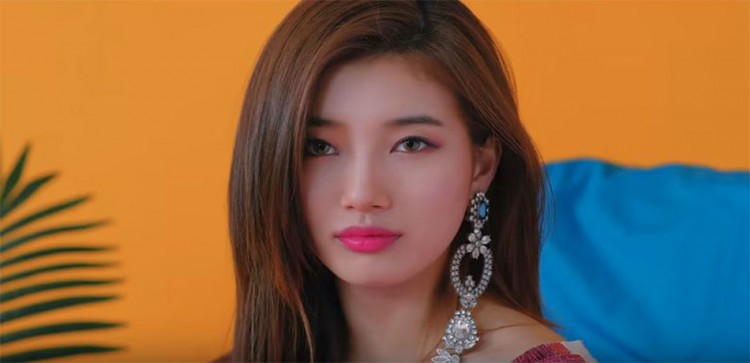 Many South Korean celebrities and K-pop stars are known for their radiant looking skin and flawless complexion. For beauty conscious individuals who want to discover Bae Suzy's secret, the singer-actress shared her Korean beauty tip dubbed the "424" method.
Bae Suzy has been delighting avid fans with her singing and dancing abilities, as well as her acting prowess. However, the While You Were Sleeping star is also famous for her good looks and flawless skin. The K-pop idol turned actress' secret lies in an extensive cleansing regimen that takes more than 10 minutes to complete.
With a routine that is split into four minutes, two minutes, and a final four minutes, Bae Suzy is said to be a firm supporter of the "424" cleansing method. The Uncontrollably Fond star begins her beauty regimen by cleaning her face with an oil-based cleanser for four minutes. Massaging her face to help remove impurities and makeup, the gentle strokes also help in toning the facial muscles for a healthier and youthful look.
After the four-minute oil massage, Bae Suzy washes her face with a foaming cleanser. Similar to the oil cleansing, the singer-actress also massages her face for two minutes to remove any makeup residue and further cleanse the skin. The "Sober" songstress then caps off her "424" cleansing method with a four-minute water rinse where warm water is first used to clean the face for two minutes and a final two-minute rinse with cold water. The cold water rinse is needed to close and tighten the pores after the warm water splash, as well as stimulate blood circulation, according to Elle.
Meanwhile, Bae Suzy's Korean beauty tip appears to be an effective way for the singer-actress to remain looking fresh and flawless despite the demands of her career and relationship challenges. Recently, the Miss A alum even went through a breakup with the Goblin actor Lee Dong Wook. The two announced their separation in early July and cited busy schedules as the reason for the breakup.
Apart from trying to overcome personal struggles, Bae Suzy has been busy completing her Asian fan meeting tour. She is also set to reunite with Lee Seung Gi in the upcoming drama Vagabond.
© 2023 Korea Portal, All rights reserved. Do not reproduce without permission.