Suzy Bae, Lee Dong Wook Split News: Suzy Finally Posts Updates On IG After A 2-Month Hiatus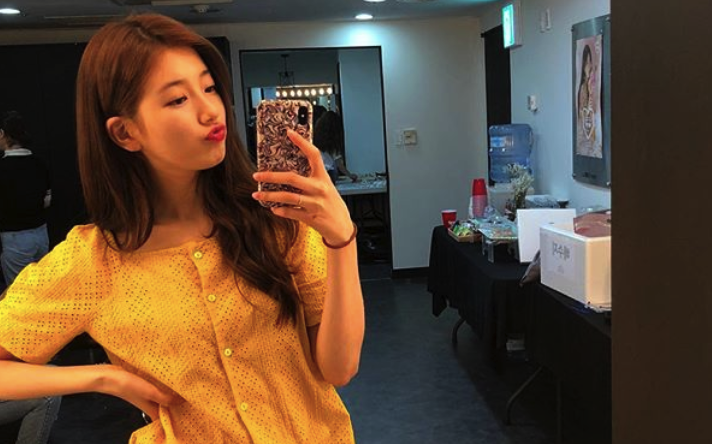 Suzy Bae's last Instagram post was on May 19. After almost two months, the Korean star finally posted three new photos — all of which were welcomed by her loyal fans with open arms.
After reports of her breakup with actor Lee Dong Wook, Suzy Bae went mum and distanced herself from social media for a while, and for a good reason. Despite being one of the most sought-after figures of generation, Suzy is no stranger to controversies.
Suzy Bae Splits With Lee Dong Wook
In March, news of Suzy Bae and Lee Dong Wook's romance hit the headlines. According to reports, the K-pop idol and the actor met in a private party, where they started to get to know each other. Their talent agencies subsequently confirmed their relationship by releasing separate statements.
Unfortunately, the romance didn't last long for the two popular stars. Earlier in July, Suzy Bae's management, JYP Entertainment, released a statement saying that the actors have officially split because of their busy schedules.
The Taylor Swift of South Korea?
The couple's breakup garnered mixed reactions from netizens. Some were saddened by the news, but others were quick to judge Suzy Bae, going as far as labeling her the "Taylor Swift of South Korea" and "serial dater."
Aside from being a K-pop idol and an actress, Suzy Bae is also known for dating Lee Min Ho, a well-loved actor who starred in Boys Over Flowers, The Heirs, and Legend of the Blue Sea. Once dubbed as South Korea's power couple, they broke up after two years of dating. However, their managements insisted that the two remain friends despite their failed romance.
Meanwhile, Suzy Bae remains silent amidst the backlash and the constant reports regarding her failed relationships. On Instagram, three newly posted photos of the pretty actress all depict that she's doing fine, even posting a "duck face" mirror selfie.
We're yet to see if Suzy Bae will ever comment about her recent breakup with Lee Dong Wook. Her loyal fans remain supportive and left sweet comments, which only goes to show that Suzy is still well-loved in spite of all the controversies.
A post shared by

숮이

(@skuukzky) on Jul 6, 2018 at 11:07pm PDT
A post shared by 숮이 (@skuukzky) on Jul 6, 2018 at 11:14pm PDT
© 2019 Korea Portal, All rights reserved. Do not reproduce without permission.